UEFA staging the Champions League final in the United States has echoes of the Premier League's doomed 'Game 39′ plan about it, according to the Football Supporters' Association.
UEFA president Aleksander Ceferin told American media outlet Men In Blazers it was "possible" a future final could be played in the US in future.
"This year (the final) is in Istanbul, (20)24 is London and '25 is Munich and after that, let's see. It's possible," he said.
However, fans' group the FSA has taken a dim view of the suggestion.
"There are echoes of 'Game 39' which would have taken Premier League fixtures around the planet – and the FSA rejected that concept too."
'Game 39' was a proposal from the Premier League in 2008 to play an extra round of domestic top-flight matches outside England, which ultimately came to nothing.
Ceferin spoke favourably in the interview about the appeal of top-level European football in the US, where UEFA has done a six-year deal for its club tournaments worth a reported 1.5 billion US dollars (£1.2bn).
Many sports events have been played outside of their 'home' location in recent years, with the NFL commonly staging regular-season matches in London.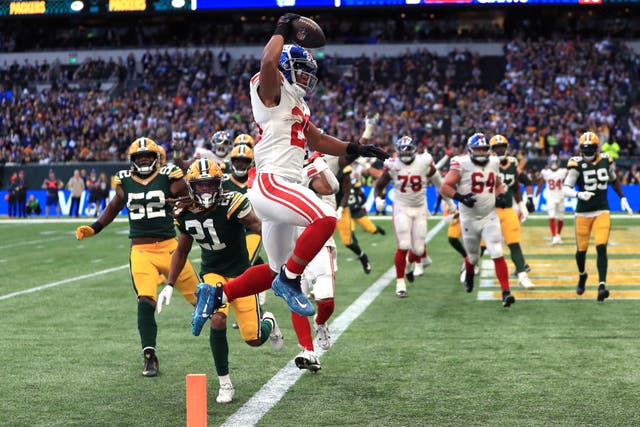 The introduction of a Club World Cup every fourth summer from 2025 adds further complication to that. The possibility of a summer 'opening tournament' – albeit not a commitment to stage one – has even featured in television rights sale documents for the 2024 to 2027 cycle.
Moving a Champions League final outside Europe would have less of a calendar impact than a summer tournament, but appears to be a tougher sell to fans.
However, one senior executive in European football said a trip to New York for an English fan was arguably no more onerous than going to Baku or another eastern European city.
For a Champions League final to be played in the US, it would require approval from the national federation, US Soccer, as well as the continental confederation CONCACAF and world governing body FIFA.