Erik ten Hag has praised potential summer target Harry Kane's intelligence, personality and goalscoring instincts ahead of Manchester United's trip to Tottenham.
Fresh from edging past Brighton in Sunday's FA Cup semi-final on penalties, the Red Devils return to London for a key match in the race for Champions League qualification.
Fourth-placed United boast a six-point cushion and two games in hand on Spurs, who turned to Ryan Mason as caretaker boss following their 6-1 shellacking at Newcastle.
But whatever the disfunction at Spurs, club record goalscorer Kane always seems to find a way to find the net and took his tally to 26 in all competitions at St James' Park.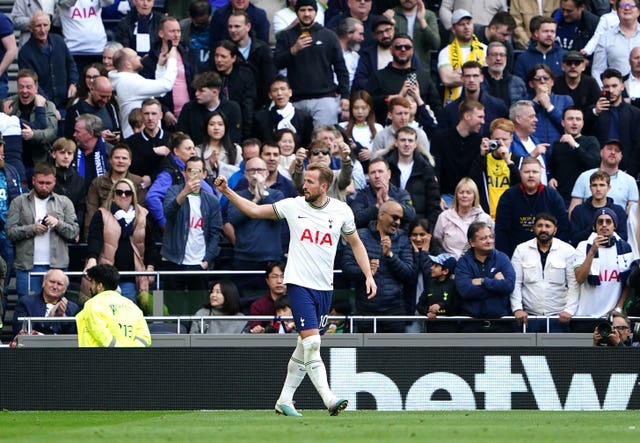 "It's quite clear his impact on the game from Spurs," United boss Ten Hag said of threat posed by Kane on Thursday night.
"We have a plan of course for that. The home game we did very well, so for tomorrow we need a very good plan as well.
"You have to defend him as a team. He's a clever player, so don't allow him to come into situations. He can have a big impact on the game."
Asked what makes Kane such a great striker, Ten Hag said: "First of all, the number of goals.
Then pushed on whether he would fit in well at United, Ten Hag said after a slight pause: "I am preparing my team tomorrow for a game against Spurs.
"He is one of the players but we have to face Spurs, so I don't think about anything else."
United had already looked light up top before Cristiano Ronaldo's acrimonious November departure.
Football director John Murtough told a fans' forum the following month that "it's no secret that we're looking for a new centre-forward".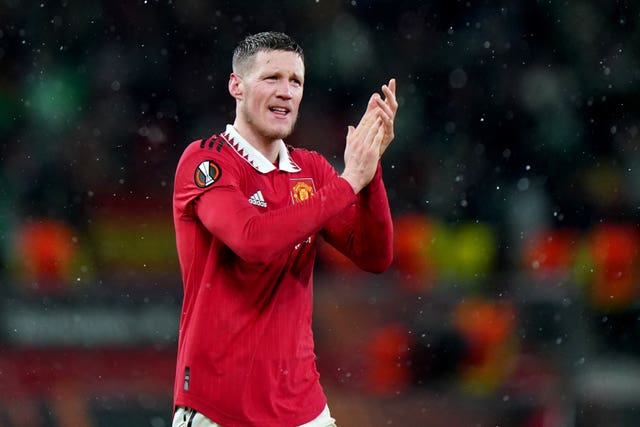 Planning was well under way for that window before the curtain came down on 2022 and Kane is among the elite number nines United have been linked with.
"I think we have to strengthen the team on more positions (than just striker) – for instance the depth in the squad," Ten Hag said when asked about the need for a striker.
"But don't think about that in this moment. It's not about that.
"The team is doing so well and I think it's enjoyable to be part of this team.
"We have to keep the process going. We have good players, we have a great team, we have a great year but it's only success if you keep going."
United won the Carabao Cup in February and have the FA Cup final against Manchester City to look forward to on June 3.
They are on course for a top-four finish but last week's embarrassing Europa League quarter-final loss at Sevilla provided a reality check for Ten Hag's developing team.
"We know where Man United should belong, but the reality is we are not in that place, so, as a club, we have to work very hard to get back in that position.
"So, don't dream in this moment, be in the reality and make a good plan, strategy, but work very hard and be ready for every game.
"I think we are in a good direction, but we have still a way to go. That's also the truth."