Chris Woakes is aiming to bowl himself into contention for this summer's Ashes but believes he would be in "cuckooland" to think he can walk straight back into the Test side after a year away.
Woakes won the last of his 45 caps in the West Indies in March 2022, the series before the team's remarkable reinvention under Ben Stokes and Brendon McCullum, before missing the entire 2022 campaign with a collection of injuries picked up over the course of a long and taxing winter.
The 34-year-old all-rounder regained fitness just in time to help his country to the T20 World Cup in Australia and he now has a red-ball renaissance on his mind.
Woakes made his first-class return for Warwickshire last week, taking five wickets in an innings victory over Kent, and is looking to more of the same against defending county champions Surrey over the next four days.
And while he is eager to put up the kind of numbers that will catapult him up the pecking order, cracking a side that has won 10 out of its last 12 games and consistently bowled opposition out twice is no easy feat.
"The first Test of the Ashes series is at Edgbaston, my home ground, all that jazz, but I know if everyone is fit tomorrow and that team is picked, I won't be in it," he said.
"That's the reality of it. A lot can happen in two months, people get injured and lose form, but I'm not in cuckooland thinking I'm going to play that first Ashes Test if the team was picked tomorrow.
"To get back into that team is tricky but there is a huge chance, if we get it right over a five-match series, that we could win a home Ashes so you want to give yourself the best opportunity to be part of that.
"Looking back, I definitely did stretch myself too thin. I was pretty cooked by that West Indies series. The surfaces we played on were horrendous to be brutally honest and that whole winter was just physically and mentally quite tiring.
"I did give Ben a call to see if I needed to change anything. Obviously he couldn't give me any guarantees about the first Ashes Test but he said 'if you're playing well and being around red-ball cricket, of course you're likely to be there or thereabouts'."
While Woakes accepts he may not be lining up at his home ground against Australia in June, he is hoping to explore new ground by making a belated appearance there in the orange jersey of Birmingham Phoenix.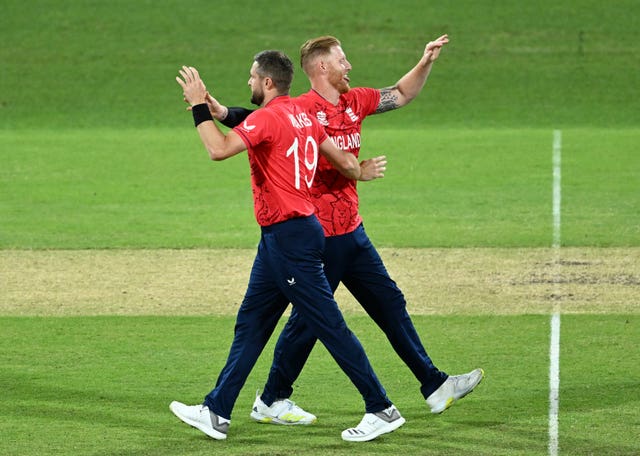 "I haven't played a Hundred game yet, so it would be nice to turn out for the team. I'd like to have done it already but haven't had the opportunity," he said.
"You always want to make sure you keep moving forward and evolving as a player. I'm 34 now but I still feel like I can get better and learn new tricks. You have no choice as a bowler because as soon as you get lined up, it can be a tough day at the office.
"Fingers crossed I can play a good part in it this year."