England coach Shaun Wane is convinced he has the full backing of Super League bosses despite a series of high-profile withdrawals from his squad ahead of Saturday's mid-season international against France at Warrington.
Star names including St Helens pair Jonny Lomax and Lewis Dodd and Leeds Rhinos centre Harry Newman were surprise omissions from Wane's final squad of 19 when it was reduced from its initial number of 40 last week.
Jack Welsby is the only one of eight Saints players to survive the cut but Wane, who is preparing to take charge for the first time since England's agonising World Cup semi-final defeat to Samoa in November, says the withdrawals were due to a variety of factors.
"The start we've had in Super League has been really tough and the way teams have being ripping in, there are going to injuries, but that means there will be opportunities for a number of other young players," said Wane.
"It's down to a bit of everything, including fatigue. (Saints head coach) Paul Wellens is an England man, he's worked with me and they've had a tough start with the travel. I know they've got a number of injuries.
"I've had meetings with all the Super League coaches and CEOs and they have my trust. I know they all want England to do well."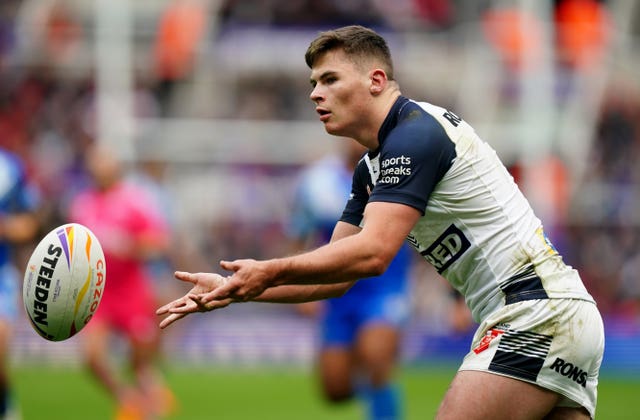 To that end Welsby, Wigan's Kai Pearce-Paul and his new captain, Warrington half-back George Williams, are the only three players in the 19 to have featured in the tournament last year.
"We need to improve and start developing some of the players who are coming through," added Wane. "Everything we do now in terms of training and recovery is going to help dictate how close we get to winning that final in 2025."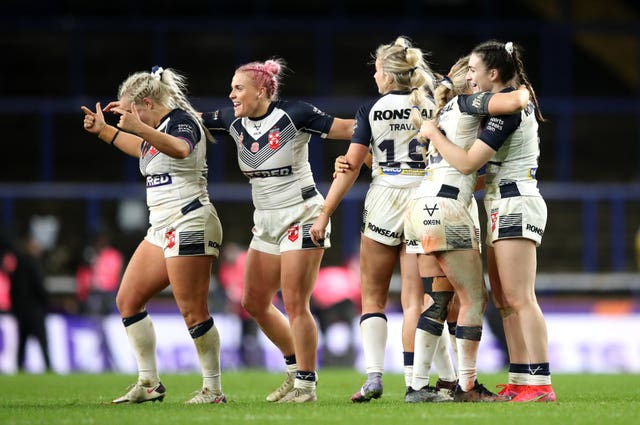 The 31-year-old St Helens star believes the recent moves by Hollie-Mae Dodd and Georgia Roche to sign professional deals in Australia's NRLW heralds an exciting opportunity to improve the game in Britain.
"I can't wait to see them rip it out there and become stand-out NRLW players, and it shows just how far the women's game has come when we were sitting here talking about full-time professional contracts.
"If we are going to continue improving the women's game we need more competitive fixtures on a more regular basis. I think we shocked a lot of people with the way we performed in the World Cup, and it will not take a lot to bridge that gap."