Tottenham acting head coach Ryan Mason has acknowledged part of his role over the next month is to restore a connection with the supporters.
Spurs saw their season hit a new low on Sunday when they were thrashed 6-1 at Newcastle after they trailed by five goals inside 21 minutes.
It saw many away fans leave St James' Park before half-time and while the squad have since promised to reimburse the travelling support, a toxic atmosphere could occur when Manchester United visit on Thursday night with chairman Daniel Levy set to again bear the brunt of criticism.
Mason, who threw his name into the hat for the managerial job on Wednesday, said: "I think the fans know what I feel for this club.
"Ideally when you have a football club doing well on the pitch, the fans are with you. And I want the fans to be with us. But I understand that we need to give them a reason to be with us.
"And, yeah, that's part of my job absolutely. It's part of any manager's job to create a connection and an alignment between players, academies, fans – the whole football club.
"It's probably the biggest job of any manager and one I'm keen to do. The fans know that I care and want what's best for this football club.
Mason unexpectedly put himself forward as a candidate to be Antonio Conte's long-term replacement having also performed a caretaker role in 2021.
During his previous stint, which lasted seven matches, the former Tottenham midfielder played with a 4-2-3-1 system which was synonymous with his old manager Mauricio Pochettino.
Conte preferred to use wing-backs during his tenure and last weekend saw Spurs, under then-acting head coach Cristian Stellini, go with a back four for the first time in 15 months.
It ultimately ended in disaster at Newcastle and while Mason hinted it is likely he will revert back to Conte's trusted 3-4-3 formation for the visit of Manchester United, he insisted doing the basics right is more important than any system.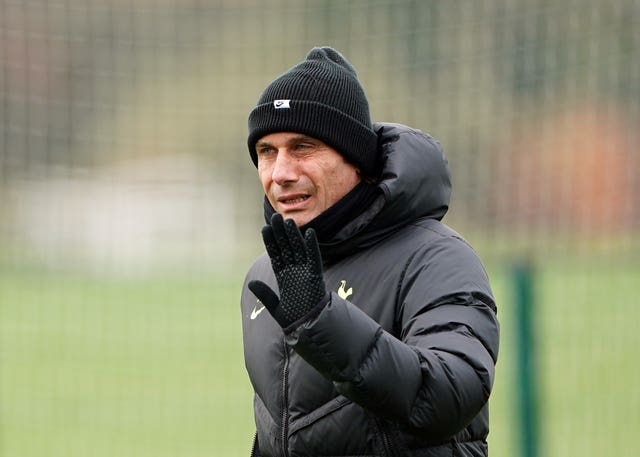 "We have to realistic and understand we've got injuries in key areas, which probably hasn't been spoken about enough at times. We've got some key players missing in key areas of the pitch.
"The formation is the formation. The most important thing for me is how you approach the game: the aggression, the passion, the desire to run and compete as a team, because we see many different formations and systems be successful over the years.
"Arguably Tottenham's most successful season (2016-17) came with three at the back. That's just football.
"The fans buy into and connect with the feeling they get from players. Not so much the system or formation."