Harry Kane moved joint-second in the all-time Premier League scoring chart with a goal in Tottenham's defeat at Liverpool.
Having moved alongside Wayne Rooney on 208, Kane has only record scorer Alan Shearer ahead of him in the years since the top flight's rebranding.
Here, the PA news agency looks at how he compares.
Kane v Rooney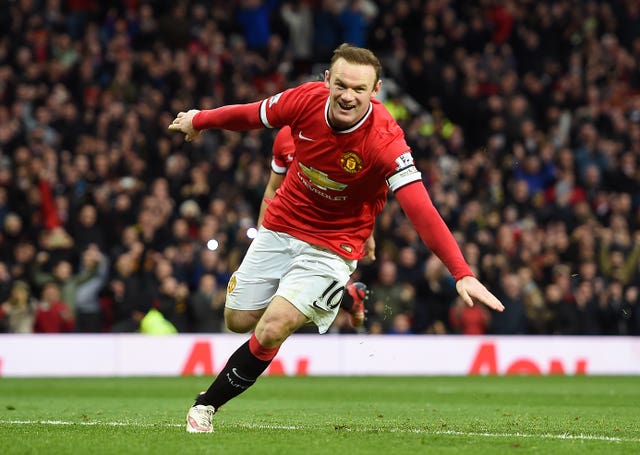 Rooney scored 208 goals in 491 appearances, including 183 in 393 for United – at the time a record for one club, since beaten by Sergio Aguero's 184 for Manchester City and then Kane's Spurs tally.
Kane has played only 315 games since his debut in 2012, all for Spurs except for three scoreless early appearances on loan at Norwich.
Rooney, of course, won five league titles with United, an achievement Kane has not been able to match – though he does have three Golden Boot awards, in 2015-16, 2016-17 and 2020-21. Kane has won seven player of the month awards to Rooney's five, but Rooney was the Premier League player of the season for 2009-10.
Kane v Shearer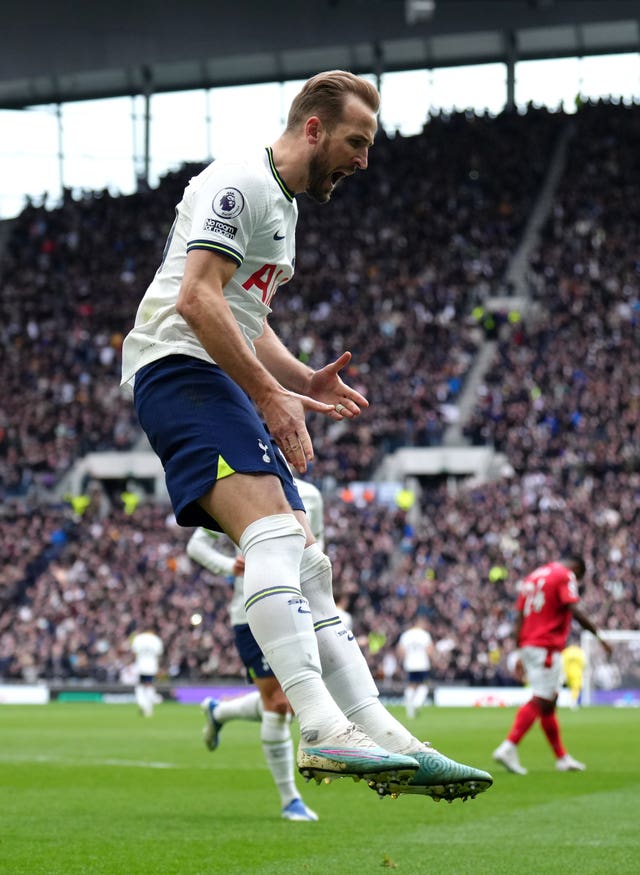 Shearer's 260 goals came in 441 appearances for Blackburn and Newcastle, a ratio of 0.59 goals per game.
Kane has a superior scoring rate of 0.66 per game, meaning he is on track to match Shearer's record in his 395th game – either late in 2024-25 or early in the following campaign.
Shearer insists he is "cool with" Kane eventually breaking his record, telling the Premier League website in February when Kane reached 200 goals: "I know how much he wants it – he's told me – which is fine, because I was exactly the same.
"If he stays fit and stays in this country then he'll do it. It's just a matter of when."
Shearer also won three Golden Boots, in consecutive seasons from 1994-95. That year he also won the league title, with Blackburn, and the player of the season award, while he was named player of the month on four occasions in his career.
Scoring analysis
Shearer and Rooney scored against more opponents but also faced more – Shearer played against 39 teams and scored against all but Watford and Birmingham, in two and five appearances respectively, while Rooney netted against 36 of 40 opponents.
He did not score in six games against United – but did so five times in 18 games for them against Everton – with Derby, Blackpool and Huddersfield keeping him at bay in two games each.
Kane's best tally against one opponent is 18 in 16 games against Leicester, with 15 in 16 against Everton and 14 in 17 north London derbies against Arsenal. He has double figures also against Southampton, West Ham and Crystal Palace.
Rooney scored 15 against Newcastle and hit double figures against seven different opponents. Shearer did so against 12 teams, including 20 in 19 games against Leeds.
Kane has scored in almost half of his Premier League appearances – 153, already only six fewer than Rooney. His total includes a four-goal haul against Leicester in 2017, seven other hat-tricks and 38 doubles.
Shearer's 11 hat-tricks included five goals in Newcastle's 8-0 win over Sheffield Wednesday in 1999. He added 46 doubles, scoring in 190 of his 441 games. Rooney scored 34 doubles and seven hat-tricks, including all four goals in Manchester United's 4-0 win over Hull in 2010.