Comeback king Luca Brecel revelled in his new role as a front-runner after dominating the opening session of the World Snooker Championship final against four-time winner Mark Selby at the Crucible.
The Belgian, who reeled off seven straight frames to sink Ronnie O'Sullivan in the last eight and then 11 in a row to overcome Si Jiahui, continued his exhilarating progress as he soared into a 6-2 lead ahead of their resumption later on Sunday.
Brecel's high-octane approach was underscored in the final frame of the session when he clattered the cue-ball into the pack, scattering reds around the table and gifting him the chance to mop up with a break of 70.
In contrast, there were worrying signs for Selby, not-so-fresh from his early hours semi-final win over Mark Allen, who missed a number of early chances and produced rare errors in his safety game that were brutally exposed by the buoyant 28-year-old.
Brecel, having never won a match in five previous visits to the Crucible, continued his apparently nerveless approach by reeling off the first three frames including breaks of 77 and 90.
Errors littered Selby's game, including two missed blacks off their spots, and he could have been further punished in the fourth frame when he ran aground on 36, only for Brecel to leave a red dangling over the middle pocket.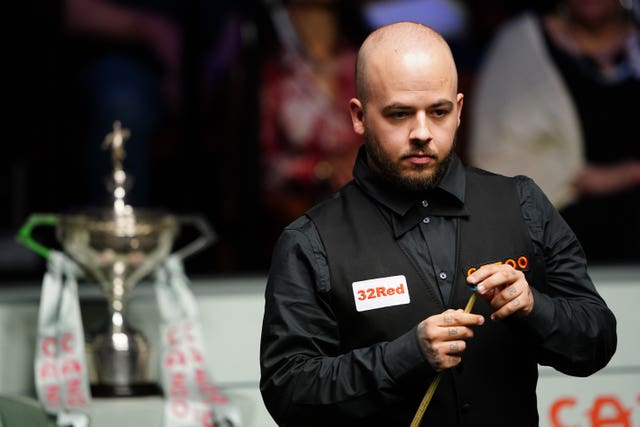 Even when Selby responded with a frame-winning break of 62 in the next, the questions remained, as another missed black briefly tempted Brecel back to the table in search of snookers.
He quickly aborted his unlikely mission, preferring to get back to what he did best, and it was not long before his aggressive approach paid dividends once again as he ended the afternoon with a four-frame advantage.