Former NFL star JJ Watt and his wife Kealia, an ex-forward capped three times by the United States, have announced their investment in Burnley ahead of the club's return to the Premier League.
JJ represented the Houston Texans and the Arizona Cardinals in a distinguished career in which he won three NFL defensive player of the year awards while Kealia represented Houston Dash and Chicago Red Stars.
Kealia still holds the record for scoring the fastest goal of any debutant for the women's national team, doing so after 48 seconds in October 2016 against Switzerland in a friendly in Minneapolis.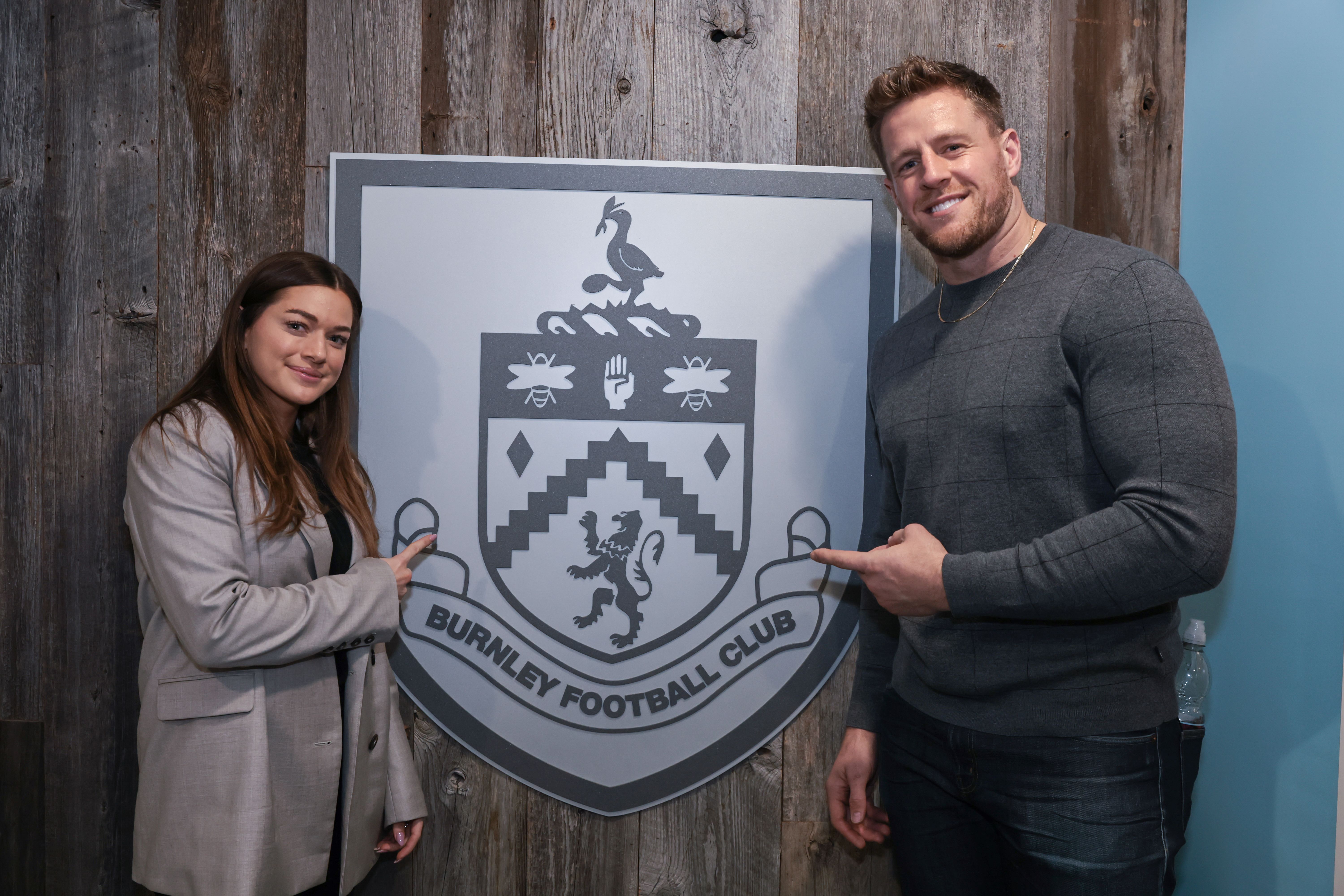 "When you invest in a club that's been around since 1882, you must have great respect for its history and tradition," the pair said in a statement.
"We understand that not only are we investing in the squad and manager, we're investing in the town and its people.
"We take that responsibility very seriously and intend to work hard in earning their trust and support.
"We believe that Burnley is a special club with incredible supporters and we want to help continue to elevate its global profile on its return to the Premier League."
Burnley have rubberstamped an immediate return to the English top-flight after last season's relegation by wrapping up the Sky Bet Championship title.
"We're absolutely delighted to welcome JJ and Kealia into the Clarets family," Burnley chairman Alan Pace said.
"Both JJ and Kealia bring with them an incredible amount of top-level sporting pedigree and success, as well as ideas and connections that will be invaluable in helping us to continue telling the Clarets story to an international audience."
Kealia is also looking at helping Burnley's women's side, who sit in the third-tier FA Women's National League North division and had their first ever outing at Turf Moor on Sunday.
"In the US, I've seen the NWSL grow into something really incredible, and we'd love to be a part of growing the women's team here and be a part of their journey," Kealia added.
The pair revealed they were influenced by Wrexham's Hollywood owners Ryan Reynolds and Rob McElhenney, with JJ speaking to them both.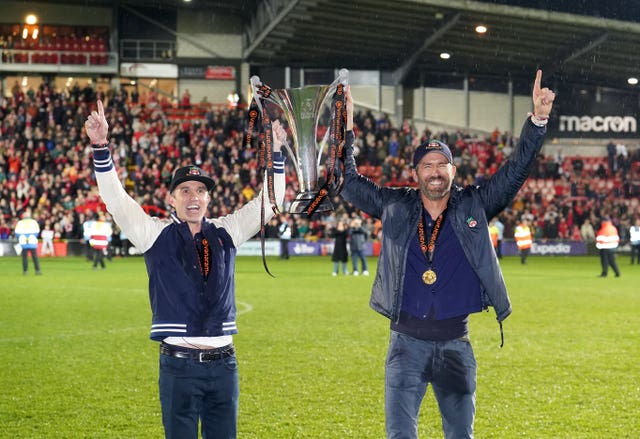 "We went to Burnley, we visited the town and we just fell in love. It's such an incredible place.
"What Vincent (Kompany) has done with his team is unbelievable and we cannot wait to watch (next) season."
JJ said: "It's all about the opportunity to have impact in the club."
When asked whether they had been influenced by Reynolds and McElhenney, Kealia added: "Definitely. We watched the documentary a couple of months ago and it was so cool to see what they've done. That's kind of what we're modelling this after.
JJ said: "I've spoken to Rob about his experience and tried to gain some insight into what he's done.
"And I've spoken to Ryan and tried to get his ideas and what's worked and what hasn't. Obviously they're in a different league and a different situation with what Wrexham are doing but they've done an incredible job."