Thousands of fans gathered in Burnley to toast the Championship winners on Tuesday night and striker Jay Rodriguez admitted he would have been among the crowds himself were he not on the open-top bus.
Burnley-born Rodriguez has risen from Turf Moor ball boy to a once-capped England striker and said earning promotion back to the Premier League this season ranked amongst the highlights of a professional career which began with the Clarets 16 years ago.
"For me, the impact it has on the town is the main thing," the 33-year-old said before the players paraded their trophy from the town hall to Turf Moor.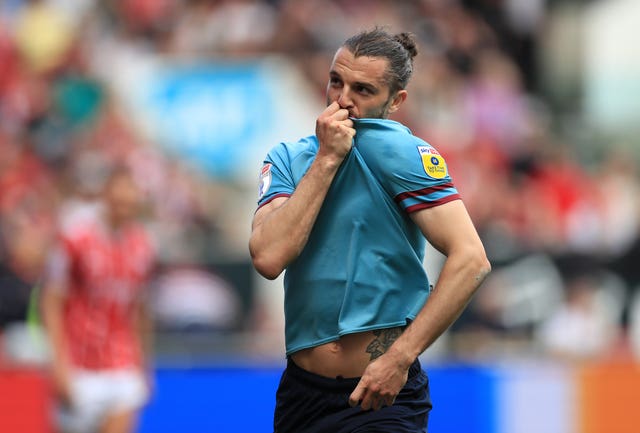 A seven-year stint in the top flight came to an end for Burnley 12 months ago, but they have bounced straight back in Vincent Kompany's first season in charge, piling up 101 points and clinching the title away to rivals Blackburn.
Rodriguez knows the challenge that awaits in the top flight, but the mood at Turf Moor is one of optimism.
"You don't get carried away or too pessimistic, but I feel the sky's the limit with what what we've learned this season," he said. "We need to keep working, keep learning, keep listening to the manager, but if we keep doing that we can't go wrong.
"Everyone is motivated. It's the pinnacle to be in the Premier League, the best league in the world. We'll be playing against the best, but we're not finished yet."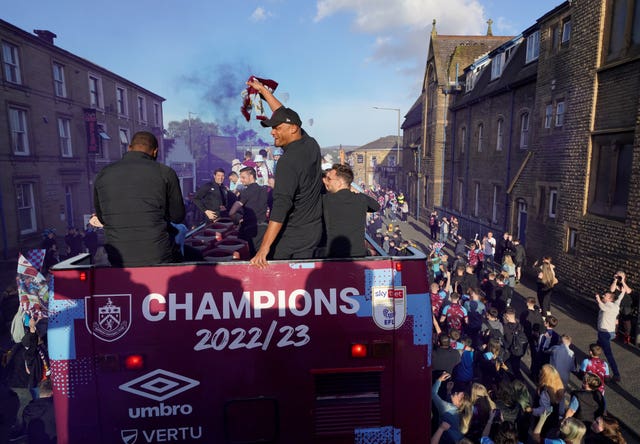 "It's massive," Rodriguez said. "As a player he was a legend for Manchester City, he's a legend in football and as a manager I've learnt so much from him in what he brings to every single player.
"The work he puts in and his staff puts in, you can't give less than 100 per cent because they give you more."
While Rodriguez looks forward to the Premier League, Monday's season-ending 3-0 win over Cardiff marked the end of an era for Ashley Barnes, who will leave the club after nine seasons during which the Clarets have been promoted three times.
Tuesday's parade made for an emotional farewell for the 33-year-old.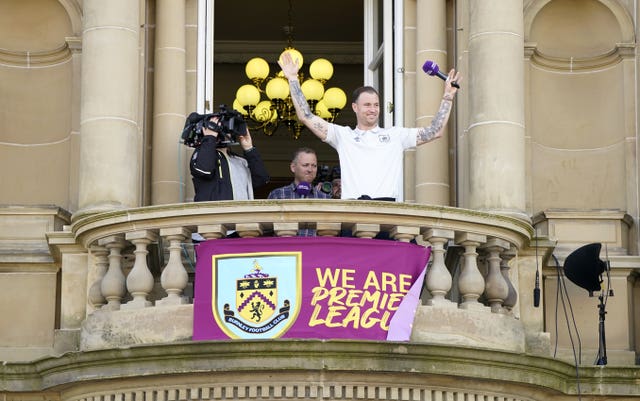 Barnes marked his final Burnley game with a goal on Monday, the ideal ending to what was sometimes a difficult season.
He failed to score in any of his first 14 games and was hauled off at half-time against Sunderland in October. But an injury to Rodriguez offered him a chance in the home derby against Blackburn and two goals brought his confidence back.
"I keep turning back to the Sunderland game," he said. "I thought I was dead and buried. I thought I need to liven up here. But since Blackburn, that was the turning point. Unfortunately Jay got injured, but I got the chance and was lucky enough to score two goals. It really changed things.
"To score that goal on the final stage and on the final ending of my career here, it meant the world to have my family here."