Eddie Howe will target quality rather than quantity as he embarks upon a recruitment mission to equip Newcastle for the Champions League.
The Magpies booked a return to European club football's biggest stage on Monday evening when a 0-0 draw against Premier League strugglers Leicester handed them the point they needed to be sure of a place in the top four.
That will place fresh demands on a squad which has been boosted by the injection of more than £250million since the club's Saudi-backed owners took charge in October 2021, but head coach Howe insists there will be no wild spending as he once again looks for astute acquisitions.
He said: "We've got work to do, we've got work to do to be ready, we know that. There's a big task ahead of us, but I'm confident we can do it.
"It's going to be important for us, we have got to try to get it right and that's going to underpin our success, really. I think we've been really, really good in the three transfer windows so far since I've been here.
"The challenge gets harder and more difficult because, now we've become a better team, there are fewer players who would make us better, so it's going to be a big window for us.
"It won't be huge numbers – I don't think it can be. We don't have the ability to spend the money that people will think we have, so we're going to have to be smart.
"It will be a small group of players, but hopefully ones that can make the difference."
Newcastle last played in the Champions League under Sir Bobby Robson in 2002/03, and repeating the feat was a long-term aim when Amanda Staveley and the consortium she put together completed their takeover, with relegation from the top flight a very real possibility.
That it has arrived so soon is testament not only to their financial backing, but to the expertise, attention to detail and intensity Howe and his staff have brought to their task and the ability and willingness of their players to answer every question they have been asked.
Howe said: "When I came here, creating history and trying to bring success to Newcastle was very much in our thoughts of what we hoped to do. Hopefully, this is the start for us.
"We're going into now an incredibly tough competition, but the best competition that you can be in, so I don't think the achievement can be underestimated.
"It's a very, very difficult thing to do. To break that monopoly of the top four is so tough, so I think it's a massive achievement for us and we'll look forward to what it brings."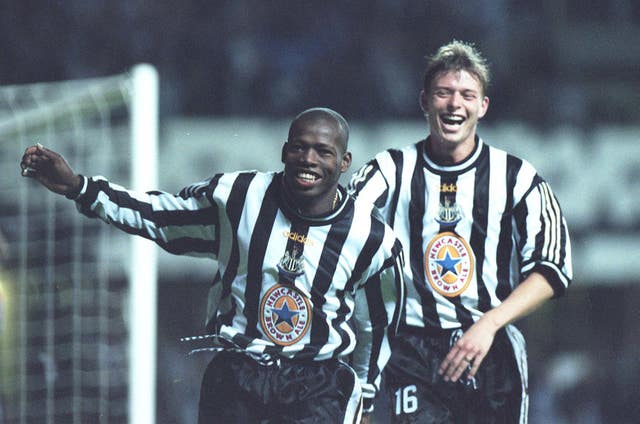 Asked about making an impression, he said: "Yes, of course, otherwise all the hard work and effort it's taken to get there is, I wouldn't say wasted, but you've wasted an opportunity to try to leave a mark and try to make a dent in a competition that is an amazing thing to be part of, so we want to be in it as long as we can."