Steve Hansen applauds the Rugby Football Union's decision to raise the pride flag above Twickenham on Sunday after acknowledging his selection of Israel Folau for the World XV is controversial.
Folau, a Christian fundamentalist, will face Eddie Jones' Barbarians on Sunday four years after he was sacked by Rugby Australia for publishing a series of anti-gay posts on social media.
The 34-year-old has switched national allegiance and will represent Tonga at the World Cup this autumn having returned to rugby union following an aborted spell in league, the code that launched his career.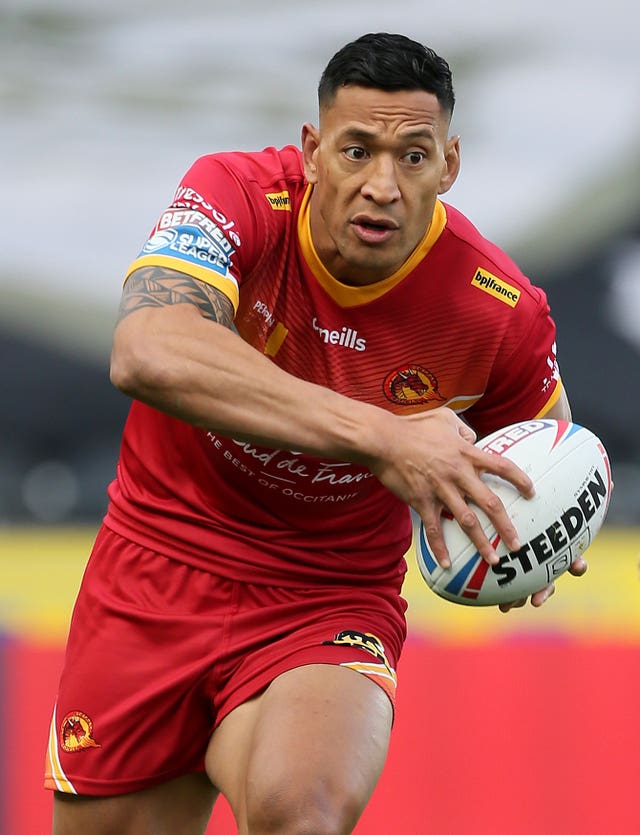 "I think it's great. It's a consequence of Folau's selection and I think it's a good thing. It's an opportunity to show support to that flag. I don't have a problem with it," Hansen said.
"There wouldn't be one there if Israel wasn't playing so whenever we can bring attention to people who are suffering in a positive way, that's good.
"They deserve to be loved and cared for as much as anybody else. If we all did that it'd be a happy place, wouldn't it.
"However, I want those people to understand that Israel's belief and views are not ours. And we don't agree with them.
"But he's a rugby player first and foremost and he's been sanctioned. Those sanctions have finished, he's playing rugby, he's probably going to go to the World Cup so my job is to pick the best team I can pick and that's what I've done."
Hansen will attempt to lift some of the gloom surrounding rugby union by ordering his star-studded World XV side to "put on a show" against the Barbarians.
But the 64-year-old Kiwi still retains misgivings about the drive to stamp out dangerous play that he believes is counter-productive and has brought a "dourness" to the game.
"We see a lot of red cards and while I understand that I just don't understand why we ruin the game with them," Hansen said.
"Fans want to see a contest – one of the biggest principles of the game is a fair contest – and we're giving people red cards for unintentional accidents and calling it foul play.
"If you keep giving red cards out people will think the game's dirty so it's imploding upon itself.
"It's easy for me to sit here and have all the answers, but somehow we've got to bring a more common-sense approach to finding a solution rather than just a penalty.
"I wonder if we do this because we want to be able to say 'well at least we've done that' if we then go to a court hearing?
"That's pretty cynical of me to think like that, but I can't help it because sending players off is not fixing the problem.
"Is the data saying we are getting less head knocks by doing what we are doing at the moment? I don't think so."