Equal pay targets for men and women set out in a major report on equality, diversity and inclusion in cricket cannot be committed to yet by the England and Wales Cricket Board.
The Independent Commission for Equity in Cricket (ICEC) report published in June said women in the sport were treated as "second class citizens" and recommended that the ECB strive to ensure equal pay on average at domestic level by 2029 and at international level by 2030.
The ICEC report authors said they had received credible evidence that in international white-ball cricket, where there is a broadly equivalent amount of play, the average salary for England women was 20.6 per cent of the average salary for England men in 2021. The report also found total spend on women's salaries in The Hundred was 25 per cent of what was spent on men's salaries.
Chief executive Richard Gould said: "(Equal pay on average) is something that we would like to achieve. We know though that we need to accelerate the growth of the commercial element of the women's game.
"Broadcast value is the key determinant in any of these sports, and that is something we are going to have to deliver on.
"That's why we want to be open and honest and say that's not necessarily something we can do within those timescales, but we'll have a good go.
"Most of our current major broadcast contract runs until the end of 2028. We know we've got a journey on there.
"Can we do it in one broadcast cycle? I don't know is the answer. But we're going to do whatever we can."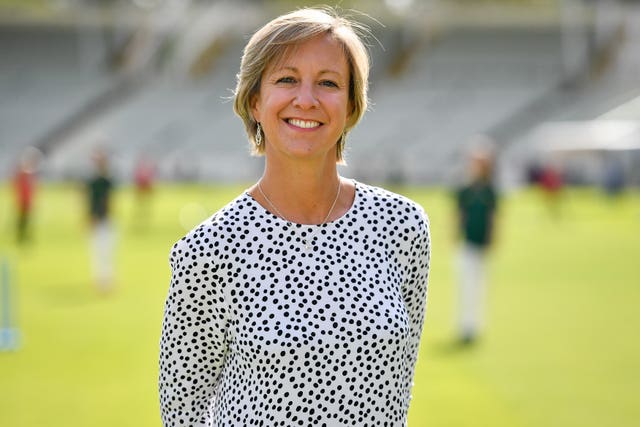 The ICEC report, which was based on evidence gathered from over 4,200 individuals and organisations connected to cricket, found racism was entrenched in the sport, and that women routinely experienced sexism and misogyny.
It also found the sport to be elitist, highlighting cost barriers within the talent pathway and also issues around cricket's regulatory and complaints procedures.
The ECB set out its formal response on Monday which included commitments to:
:: Invest £25million per year above the revenue it receives from the women's game into growing women's and girls' cricket at all levels.
:: Removing finance as a barrier in the talent pathway by 2025.
:: Developing action plans to tackle specific barriers facing state school and black children.
:: Setting up a new Cricket Regulator independent of the ECB, to act as prosecutor in disciplinary cases, in time for the 2024 season, and commissioning annual assurance checks to ensure the Regulator is truly independent.
:: Enhancing EDI standards for counties, including more ambitious targets for gender and ethnic diversity.
:: Assessing counties' performance against minimum EDI standards, and having the power to reallocate matches from venues if there is evidence of non-compliance.
Gould added: "I reaffirm our absolute commitment that cricket will strive to become the most inclusive sport in England and Wales.
"This response represents a set of actions that will accelerate and intensify our work to make cricket a game for everyone, actions that cricket can deliver and fund within an achievable timeframe.
"It builds on a huge amount of work which is already under way right across the network.
"Cricket hasn't got it right in the past, but this is an opportunity to move forwards together.
"I'd urge everyone to now come together, to put their energy and effort into delivering these actions, and to playing their part in ensuring cricket becomes England and Wales's most inclusive team sport."
ICEC chair Cindy Butts said: "'We are carefully considering the ECB's published response to our recommendations, we will share our considered view when we give evidence to the CMS (Culture, Media, and Sport) select committee."
The ICEC report had recommended that Eton v Harrow and Oxford v Cambridge matches be moved away from Lord's after this year, to be replaced by state schools' finals days, but the MCC announced on Monday afternoon that the matches would be retained for five years under an agreement announced in March, with a review to take place in 2027.
"In light of the ICEC report this is a matter we will need to continue to keep under regular consideration," a statement from MCC chair Bruce Carnegie-Brown read.
"Whilst this approach may not go as far as meeting the ICEC's specific recommendation, we believe that with all the initiatives MCC is supporting, both at Lord's and around the country, we are striking a sensible balance between respecting members' views, the club's history and our commitment to enabling many more cricketers to play at Lord's."
The statement pointed out that the MCC has extended its 'Road to Lord's' concept by initiating competitions open to all schools (private and state) where their finals would be played at the ground.
The ICEC report stated: "Guaranteeing a tiny number of schoolboys the right to play at Lord's every year when millions of children are denied that right is completely unacceptable. So too is the fact that the schoolboys of two expensive and elite institutions get to play at Lord's every year when the England women's national team have yet to play a Test match there."