Rishi Sunak said his daughter getting her own phone made him more aware of the risks to children of going online.
The Prime Minister said the Government's Online Safety Bill was a "necessary piece of legislation" to reassure parents about the content their children view online.
Mr Sunak, who has two daughters – Krishna and Anoushka, said the law would mean being able to "regulate what children are exposed to".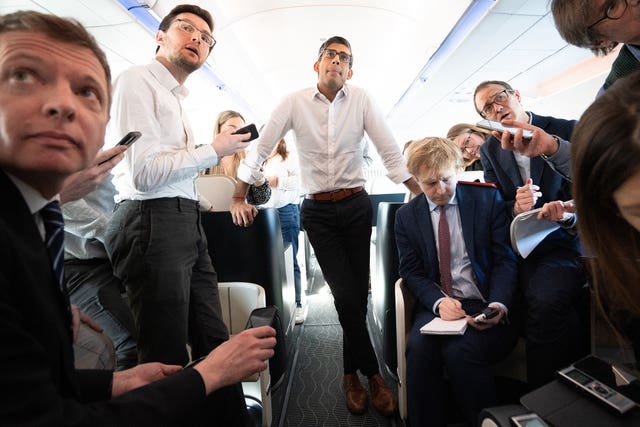 "And every parent will feel the same. That new bill, when it becomes law, gives Ofcom all the powers it needs, means we can regulate what children are being exposed to. We have proper age control.
"And that's absolutely the right thing to do. I think we should give parents peace of mind and reassurance about that.
"That's what I want as a parent, it's what every other parent wants. So that's why that is a really, really good step forward."
Asked if he had concerns about the sexualisation of children, Mr Sunak highlighted the accelerated review his Government has launched into how relationships and sex education is being taught in England's schools, saying parents needed to know what their children were learning.
"I was concerned by the reports that I've seen, and that's why it's important that we review this and get it right," he said.
"These materials are obviously sensitive. I speak as a parent, first and foremost, rather than a politician. And it's important that they are age-appropriate. And it's important that parents know what's going on and have access to those materials.
"If that's not happening, then we need to make sure that it is and that's why it's right that we do a proper review of the situation."