Heather James, the mother of Dame Deborah James, has said "it's really hard now, reality has set in", while reflecting on the death of her daughter.
Dame Deborah, who set up the Bowelbabe cancer research fund, died last year at the age of 40 after suffering from bowel cancer.
Speaking to Ranvir Singh on ITV's Lorraine programme on Wednesday, after it was announced that the Bowelbabe fund has raised £11.3 million, Ms James said: "Deborah was always go go go, and full of energy.
"Grieving – if I have too much time on my hands, you do think 'This is real, she's not here anymore'.
"But she's in our lives so much, in everything she's left behind, that I will keep campaigning, and if we can do that for Deborah's legacy, that's great.
"But grieving wise, I think it's hard now, reality has set in and it's sad.
"You get numb, when it first happens, then you go through 'Is this real?' Now it's hit the stage 'This is real'."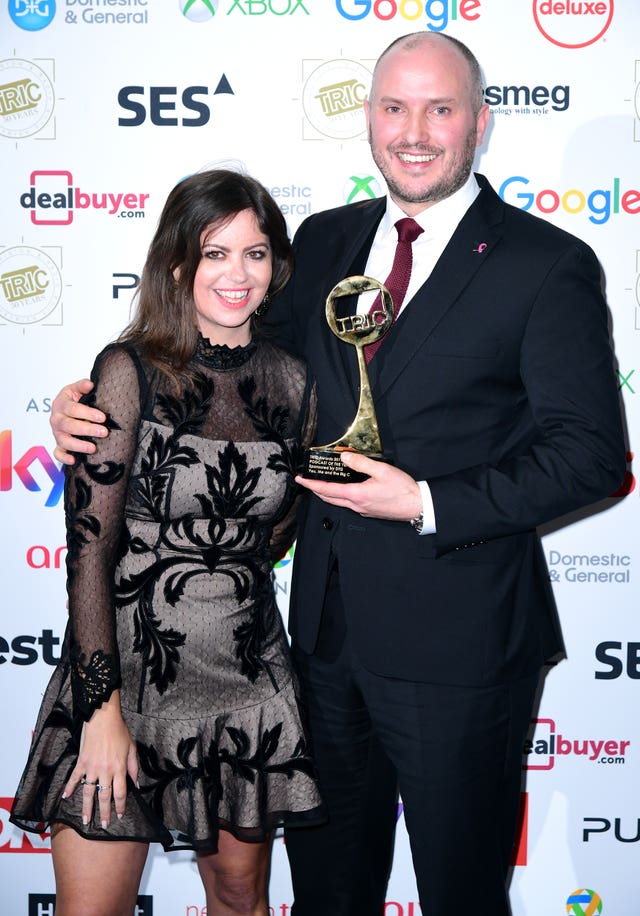 Dame Deborah, who was one of the original presenters on the You, Me And The Big C podcast, was diagnosed with bowel cancer in 2016 at the age of 35 and became an outspoken campaigner, encouraging people to check for signs of the deadly disease.
She launched the Bowelbabe fund to raise money for research into personalised medicine for cancer patients and it passed £1 million in less than 24 hours.
At the same time, she announced she was receiving end-of-life care and would be looked after at her parents' home in Surrey.
Before her death on June 28 2022, the mother-of-two was made a Dame by the then Duke of Cambridge for her fundraising efforts.
The Prince and Princess of Wales shared their support of the Bowelbabe fund on Twitter on Wednesday, writing: "An incredible legacy which continues to impact so many. We couldn't be more proud of the work of the @bowelbabe Fund."
On Wednesday, Cancer Research UK announced the initial research projects that will receive Bowelbabe funding.
One study will look at laying the foundations for new precision treatment that could stop bowel cancer spread. It will be led by Professor Trevor Graham, director of the Centre for Evolution and Cancer at the Institute of Cancer Research, London.
Another project, involving a team of leading scientists, will look at targeting microbes that might cause bowel cancer.
This team has already discovered a type of bacteria that increases the risk of bowel cancer in some people under 50 and is exploring whether it might be possible to target these bacteria to reduce bowel cancer risk.
A further project, led by Dr Oleg Blyuss from Queen Mary University of London, will look at using artificial intelligence and blood tests to detect the earliest signs of cancer.
At the Royal Marsden cancer hospital in London, an advanced IR X-ray machine will also offer better imaging resolution that will allow more patients to be treated.
The projects announced on Wednesday, collectively totalling around £4 million, are the first round of funding, with more projects due to be confirmed later this year.
"As a family, we've been overwhelmed by all the support the fund has received, and to raise £11.3 million is just incredible.
"We've taken some time to select the first round of funded projects, and are pleased to announce them today.
"There is some fantastic, cutting-edge bowel cancer research and brilliant awareness activity taking place, and we know that Deborah would be behind this every step of the way."
Chief executive of Cancer Research UK Michelle Mitchell said Dame Deborah was a "force of nature" and thanked her family and donors for their support.