A marine has described how he helped to pull two children from the wreckage of a crash in which four people died.
A woman and two children remain in hospital with life-threatening injuries after a lorry collided with oncoming traffic between junctions 16 and 14 on the M5 in south Gloucestershire on Saturday.
Alex Morgan, a marine based in Plymouth, told Somerset Live he had been travelling to a wedding in Coventry when he saw the lorry nose down in a ditch and a car on its roof.
He said: "On approaching the vehicle I could already hear two children screaming and when looking inside they were both in the back suspended upside down from their seat belts.
"They were both fully conscious with no initial signs of serious bleeding or injury, so I unclipped the little girl's seatbelt and carried her out as others worked to extinguish the front of the vehicle."
He told the news website he then pulled a young boy from the car and later helped to remove an injured woman from the vehicle.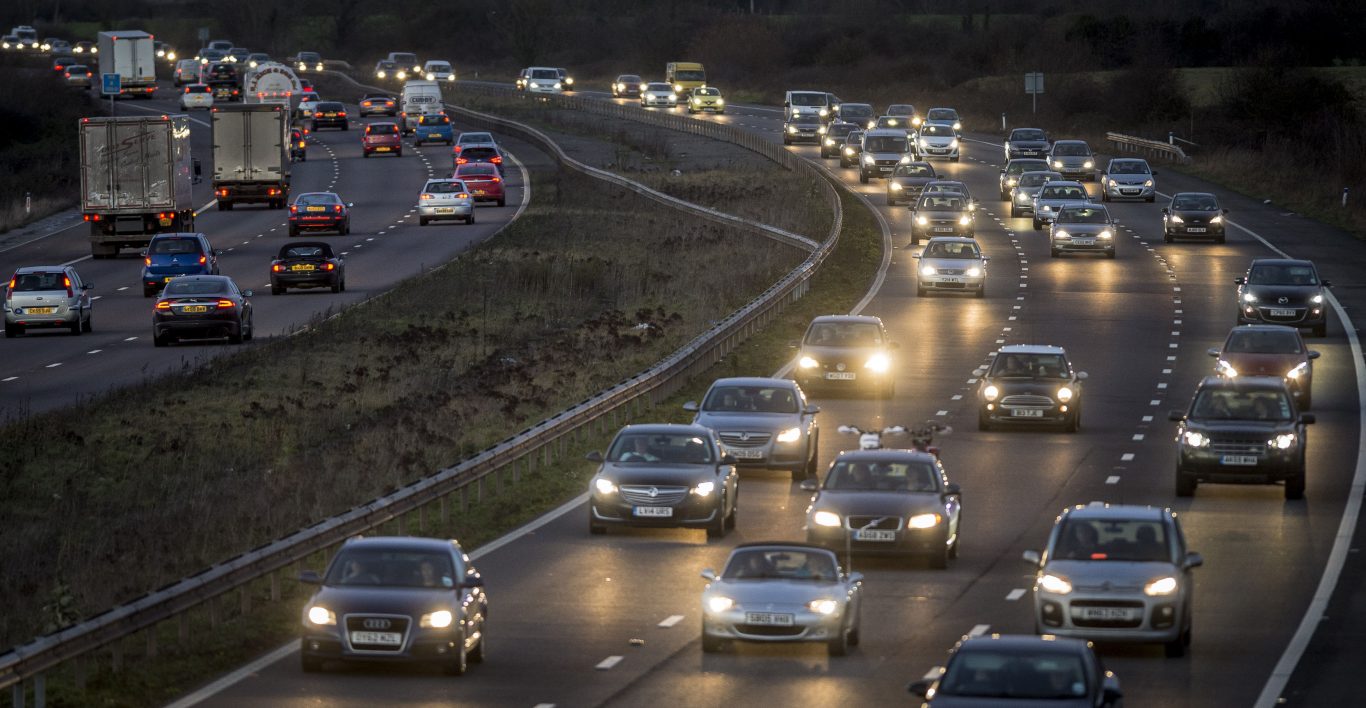 Avon and Somerset Police confirmed four people had died in the crash, which happened when the lorry smashed through the central reservation.
The lorry driver was taken to hospital to be checked over as a precaution.
All three lanes of the motorway's southbound carriage are now open, but the northbound carriage was expected to remain closed for most of Sunday.
Cardiologist Amer Hamed, who was in a car travelling "10 to 20 seconds behind" the crash, told the BBC: "There was a lorry involved and at least two other cars. One was absolutely destroyed and another had flipped over."
Along with other medically trained motorists, he stopped to help an injured woman.
Superintendent Simon Ellis said: "Emergency service personnel have been working tirelessly at the scene in harrowing conditions and I'd like to praise them for the work they've done and are still doing.
"I'd also like to thank the members of the public who courageously went to the aid of those involved in this collision and in some cases rescued them from their vehicles.
"Our priority is to ensure the victims' next of kin are notified and supported, as well as the ongoing management of the scene, and this important work is ongoing."
He added: "We know this has been extremely disruptive to many people but we've had to prioritise the rescue and recovery operation and ensure we carry out a thorough investigation at the scene.
"This is painstaking work."