The value of bonuses paid out in Britain has reached record heights as finance firms dished out bigger awards to staff.
The Office for National Statistics (ONS) said total bonus payments jumped 6.5% to £46.4 billion in the year to March – the highest level since records began in 2001.
The amount was underpinned by a 9.7% rise in the value of payouts from the finance and insurance industry, which made £15 billion worth of awards over the period.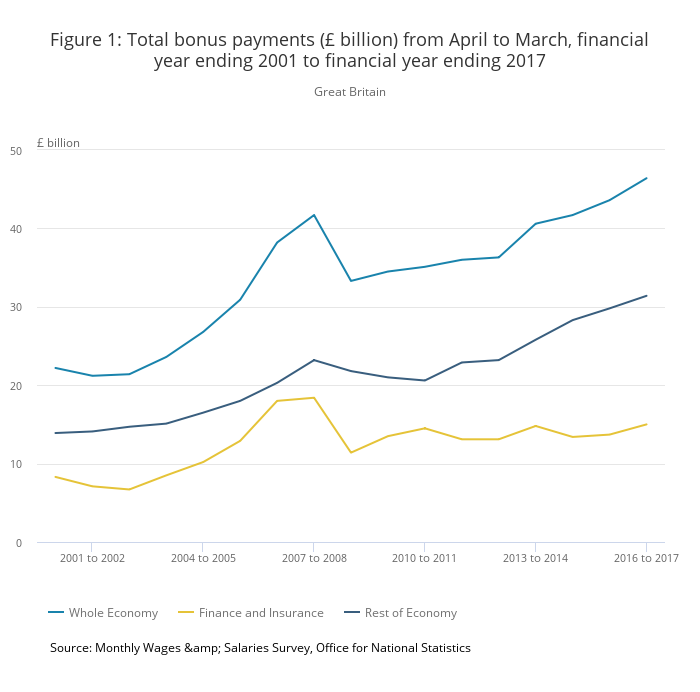 The ONS said finance and insurance firms paid out the highest average bonus per worker at just shy of £14,770, while the health and social worker pocketed the lowest amount at close to zero.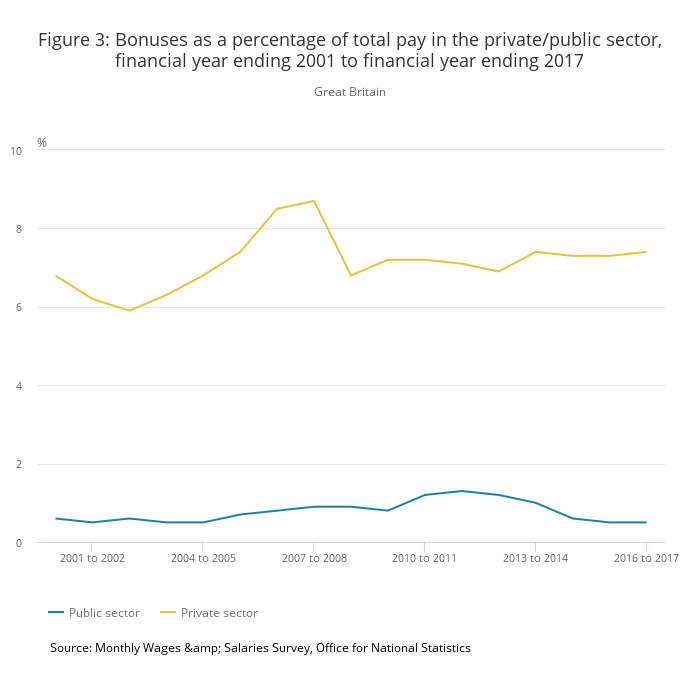 He said: "A jump in bonus payments received in high-growth industries including financial services, reflects the war for talent in which we're currently engulfed.
"Skilled professionals are in growing demand but in short supply, and thus bonuses are being used to reward existing staff and acquire new talent.
"However, simply relying on bonuses alone to reward and retain staff is not a plan for long-term success.
"Bonuses should be closely tied to performance metrics and viewed as an investment in return for hard work that delivers increased productivity or growth."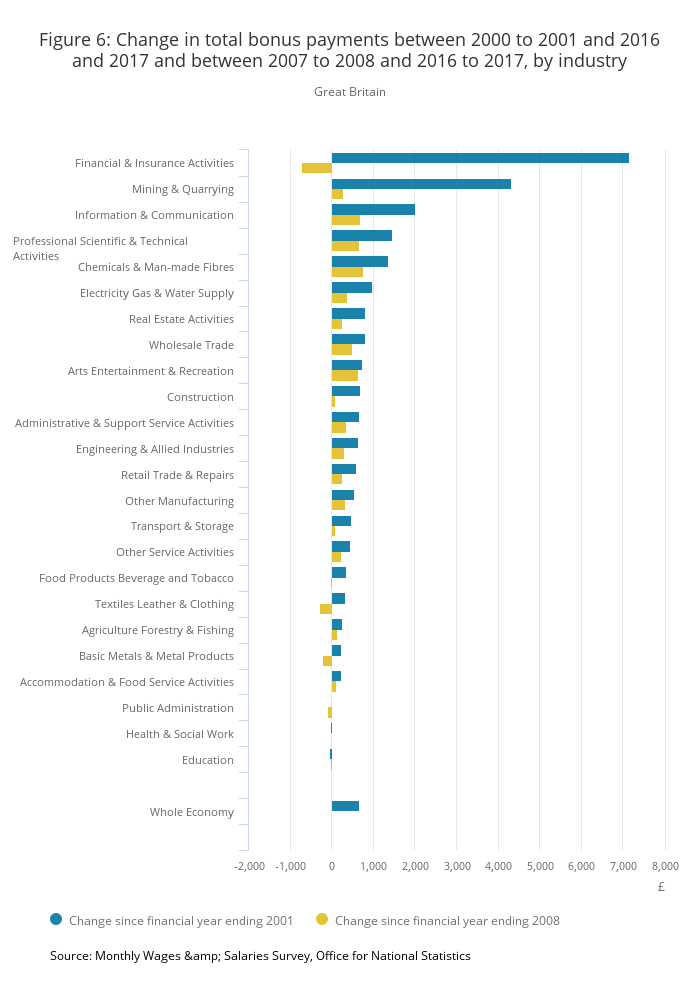 The growth was largely driven by a bonus bump up for administrative and support services staff, rising by a quarter to £539 million for the year, while construction staff saw a 27.5% rise to £434 million.
It means the average bonus payment made outside of Britain's powerhouse finance industry stood at £1,600, up 5.3% compared to the financial year to March 2016.
Focusing on the private sector, bonus payments rose 6.5% to £45.7 billion for the period, in contrast to public sector bonus growth of 5.8% to £650 million.
However, the ONS warned it was difficult to make a "true comparison" because of the shift in ownership of some public and private organisations.
Examples of the change include the reclassification to the private sector of Royal Mail in 2013 and Lloyds Banking Group the year after.
The statistics agency said bonuses made up 6.2% of total pay for the 12 months to March, a 0.2 percentage point increase on the year before.
It comes as households have seen their spending power diminish as inflation outstrips earnings growth.
Annual growth in earnings remained static at 2.1%, both including and excluding bonuses, between May and July, according to previously released figures from the ONS.
Once inflation is taken into account, total and regular pay both slipped by 0.4%.
Meanwhile, the cost of living rebounded to 2.9% in August, from 2.6% in both June and July.