A mother-of-two was strangled by her partner hours after she said to him: "I know what you're going to do, you're going to kill me", a court has heard.
Jordan Thackray, 28, was jailed for life at Bradford Crown Court on Friday for murdering his partner Jessica King, 23, at their home in Halifax, West Yorkshire, and ordered to serve a minimum of 17 years in prison.
A judge was told the pair had a "tumultuous" relationship and Thackray strangled Ms King on her bed while their two young daughters – aged four years and five months at the time – were elsewhere in the house, in the Siddal area of the town.
Jason Pitter QC, prosecuting, told the court how the couple had a phone conversation hours before she was attacked, on the night of August 26, 2017.
Mr Pitter said Thackray had just returned from a four-week long absence on a drug binge and had found out Ms King had been seen with another man.
He said the defendant told his partner: "Slag. Watch what I do. If I can't have you, no-one can.
"What to you think I'm going to do to you?"
The barrister said that in a "tragic, prophetic reply" Ms King said to Thackray: "I know what you're going to do, you're going to kill me."
Mr Pitter said that, before he went away, the defendant messaged a friend, saying: "When I'm back, people are going in the graveyard brother, on my kids' lives."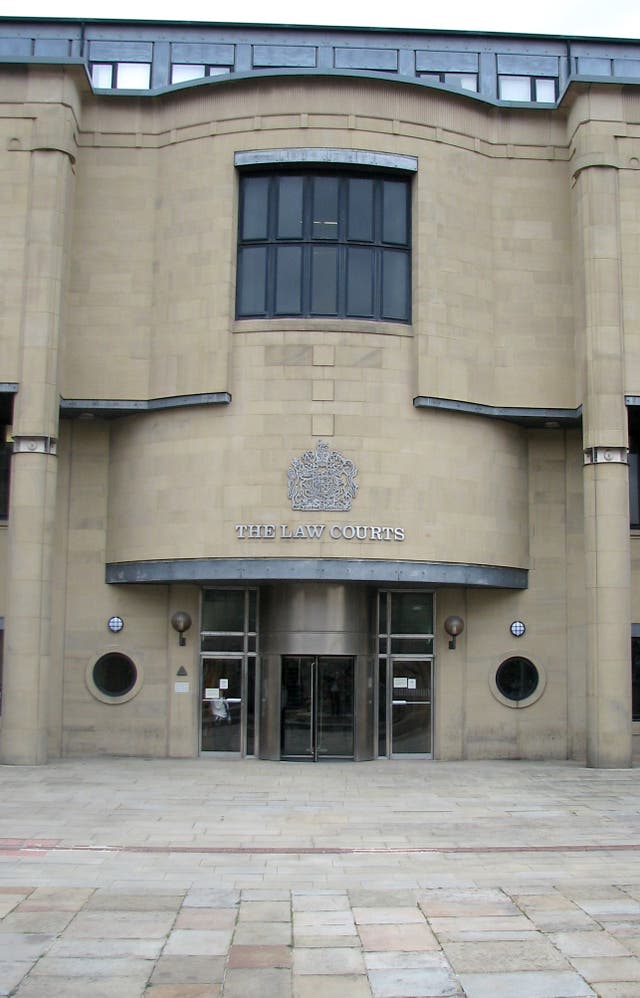 He said in the letter that "I do not expect any forgiveness from nobody" but that he was "not a bad person"
Thackray said: "I deserve to be sentenced to life in prison".
The court heard how he had served a four year prison sentence for grievous bodily harm with intent following an incident a decade before, which was not a domestic-related attack.
On Friday, Judge Jonathan Durham-Hall told Thackray: "When you murdered by strangling to death Jessica King you were killing the mother of your two children, in their home, on her bed, with her children – your children – nearby."
He said: "The impact on this family is incalculable."
Judge Durham-Hall said Ms King had allowed Thackray back home despite the threatening phone call and against the advice of her family because she wanted a positive future for the relationship.
"She must have known the risk but wanted desperately for life to be better," he said.
The judge said: "You strangled your partner to death and would have been looking at her as you did so."
He said he had been told that Ms King was a "brilliant mum".
Thackray sat in the dock wearing a grey sweat shirt and grey track suit trousers, flanked by one security guard.
He wept a one point during the hearing as tearful members of Ms King's family looked on from a packed public gallery.