US President Donald Trump will meet the Queen during his visit to the UK next month, American ambassador Woody Johnson has said.
Mr Johnson said "various scenarios" were being drawn up for Mr Trump's itinerary on his working visit on July 13, but they all involved seeing the monarch.
His comments came as Mr Trump said he would sign an executive order to prevent US authorities from separating migrant families at the USA's southern border.
The controversial policy, which has seen around 2,000 children taken away from their parents over a six-week period, was condemned by Theresa May as "wrong" and "not something we agree with".
Next month's trip – Mr Trump's first to the UK as president – is not a state visit, so he would not necessarily be expected to see the Queen.
But asked whether US plans involved a meeting with Her Majesty, Mr Johnson told Sky News: "Yes. Yes, I mean he has to see the head of state.
"Putting his foot on the ground of British soil is Job One – very, very important, very symbolic. Meeting Her Majesty is the most important thing, because she is head of state."
At Prime Minister's Questions in the House of Commons, Mrs May was urged to stand up to Mr Trump over the "zero tolerance" approach to migrants which has seen thousands of children separated from their families on the southern border over recent weeks.
Mrs May said the nature of the "special" relationship with the United States meant "when we disagree with what they are doing, we say so".
She told MPs: "The pictures of children being held in what appear to be cages are deeply disturbing. This is wrong, this is not something that we agree with.
"This is not the United Kingdom's approach.
"Indeed, when I was home secretary, I ended the routine detention of families with children."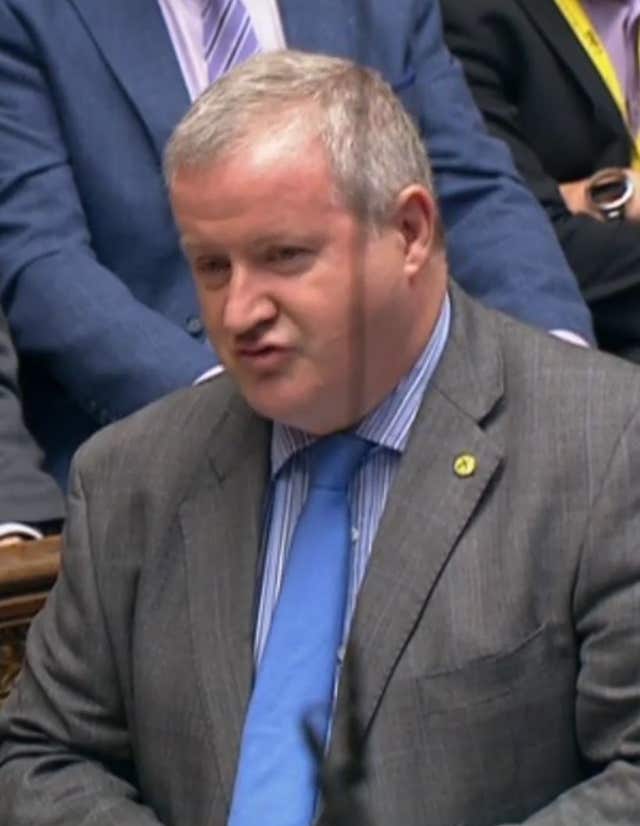 The Prime Minister told him: "I clearly and wholly, unequivocally said that that was wrong."
Shadow foreign secretary Emily Thornberry has previously denounced the policy which has seen more than 2,000 children divided from their families in six weeks on the southern US border as "abhorrent and repulsive".
Labour leader Jeremy Corbyn said it was "tragic and shocking" to see the children held in cages at migrant camps as their parents were taken off for prosecution.
Mr Trump is facing pressure from both sides of the political divide in Washington to end a "zero-tolerance" approach to illegal border crossings which requires adult migrants to be held in custody for prosecution, separated from their children.