The Duke of Cambridge has paid tribute to fallen submariners a week before the centenary of Armistice at a memorial ceremony.
He was joined by hundreds of current and former submariners who also attended a wreath laying ceremony in central London.
Chaplain to the Submariners Association the Reverend Paul Jupp, who led the ceremony, urged those in attendance not to forget the sacrifice made by submariners.
He said: "History and remembrance are merged by the coming together of us old shipmates and those who are actually doing the job now – a job that we were so proud to be part of in days gone by.
"A few of us will remember the submarines that were lost and a few of us will remember people who served on them.
"May all of us make a real effort to learn the story of their service and to carry them on into the future."
A roll call of lost submarines was read out while the wreaths were laid.
The duke, who is the Commodore-in-Chief of the Submarine Service, met with submariners in Middle Temple Hall after the ceremony on Sunday.
The Royal Mariners Band played the national anthem and hymns during the memorial ceremony and the submariners drank a toast from hip flasks to "absent friends".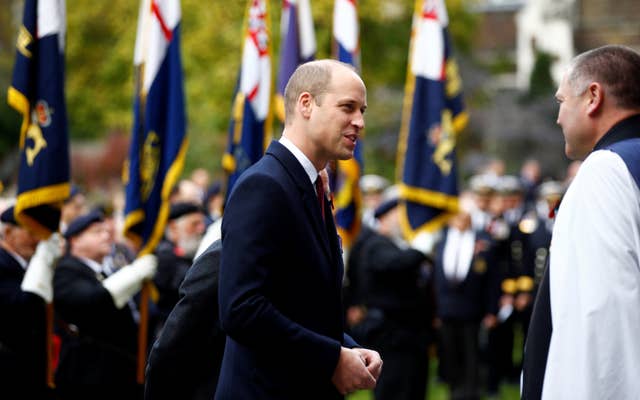 This ceremony this year had added poignancy because of it being 100 years since the end of the First World War, she said.
"I think remembrance is not just about remembering those who lost their lives, but also remembering those who are still serving," she added.
"It is definitely a time to say thank you."
The annual ceremony, which is held every year a week before Remembrance Sunday, was first held in 1923 after the National Submarine Memorial was unveiled on the nearby Victoria Embankment in 1922.