Irish teacher Enoch Burke made no comment while leaving the Four Courts after being removed from a courtroom by gardai.
The High Court had been due to review the 700 euro fine imposed on Mr Burke for each day he defies a court order banning him from attending Wilson's Hospital School in Co Westmeath.
It is understood the hearing was deferred from Friday until next week due to a busy courts schedule.
Despite this, Mr Burke and his sister Ammi Burke attended the High Court on Friday, and were removed from the courtroom by Gardai.
The High Court judge had requested that they be removed after disrupting proceedings.
They made no comment to the media as they left the Four Courts complex around an hour later.
Several uniformed Garda members were seen in the corridors as the Burke siblings exited the building at around 2.15pm.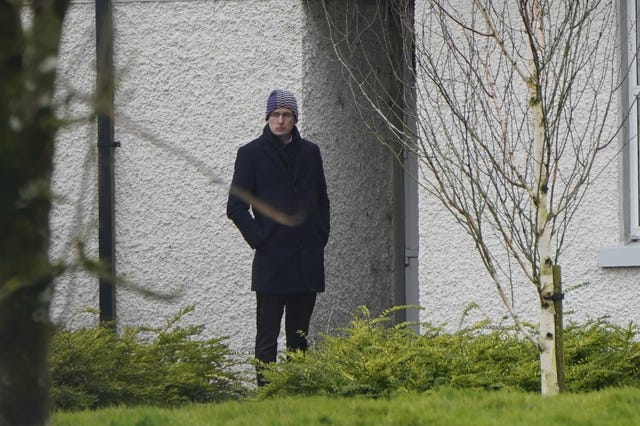 He has also claimed that the fines imposed by the High Court will make him "a pauper" for his views.
The evangelical Christian was suspended from work on full pay last year pending the outcome of a disciplinary process, after a number of incidents stemming from a row over transgender pronouns.
He has since been dismissed from the role, a decision which Mr Burke is disputing.
He was previously jailed in September after failing to observe a court injunction banning him from attending the school while he was suspended from work, and was released in the days before the Christmas period.