An artist renowned for depicting royals with moose as a form of "affectionate mischief" has recalled the "giggling" response he received from the King when he presented him with a postcard of Queen Elizabeth II riding one of the long-antlered mammals.
Canadian Charles Pachter, 80, who lives in Toronto, has produced an entire collection featuring moose alongside royalty over the course of five decades and even presented his creations to the late Queen and King Charles.
His most famous creation, depicting Elizabeth riding a moose, was warmly received by Charles – whose coronation takes place on May 6 – when the pair met in 1999.
Mr Pachter told the PA news agency: "He [Charles] was on a Canadian tour and he was in Toronto because he had particular interests in historical architecture that he believed should be maintained.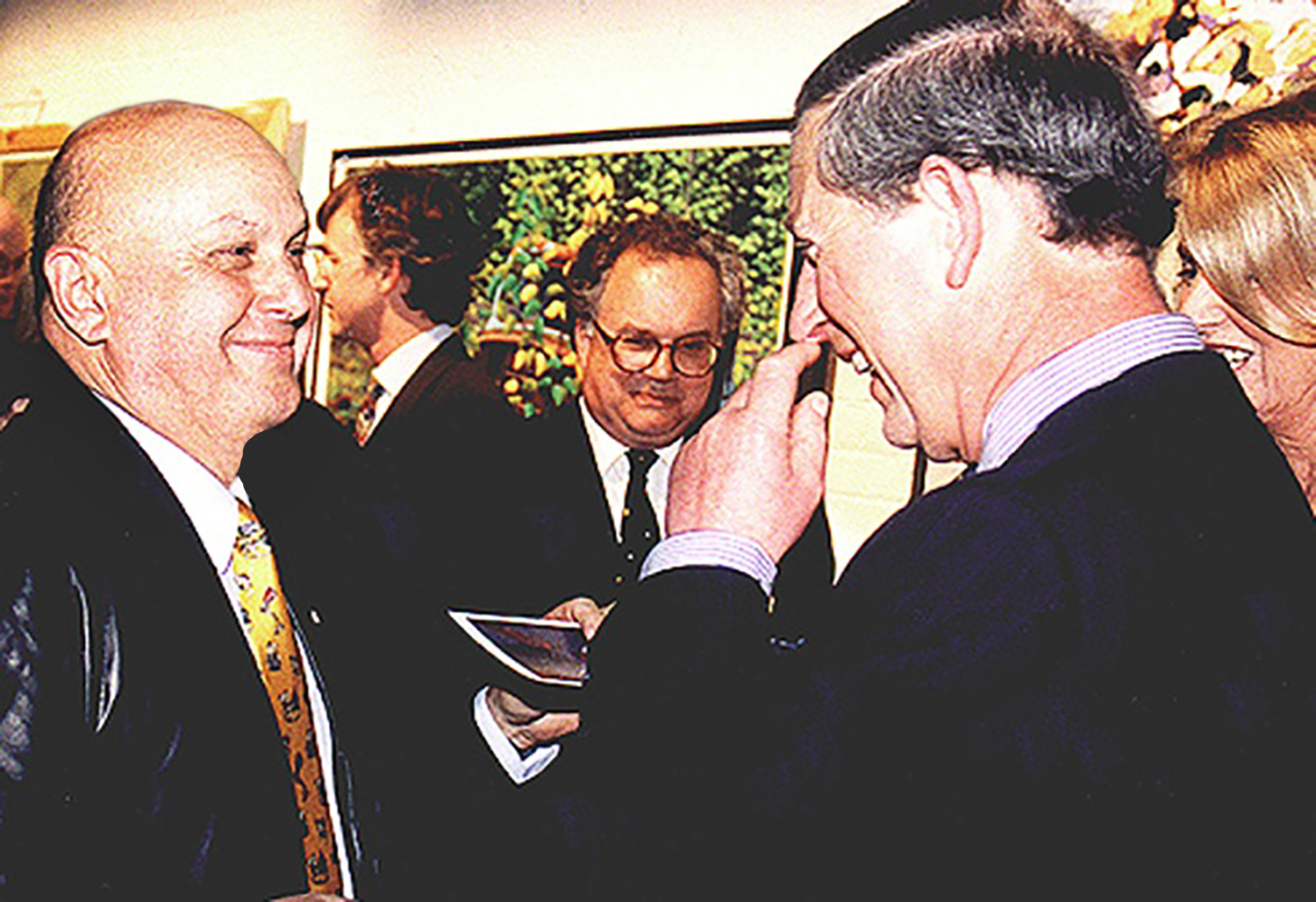 "For whatever reason I was invited, and I had a couple of postcards in my pocket. I approached him – he was very approachable and quite charming – and gave him a postcard of his mummy on a moose, and he giggled.
"He was very pleasant about it."
Mr Pachter's love for the animal started aged four, when he petted a moose at the Canadian National Exhibition.
"In school, we were taught that the moose was the 'monarch of the north'," he said.
"It's awkward and majestic, and when you see it in the woods you feel like you've had a very privileged moment.
"I did for the moose what Andy Warhol did for Marilyn Monroe – I made the moose glamorous."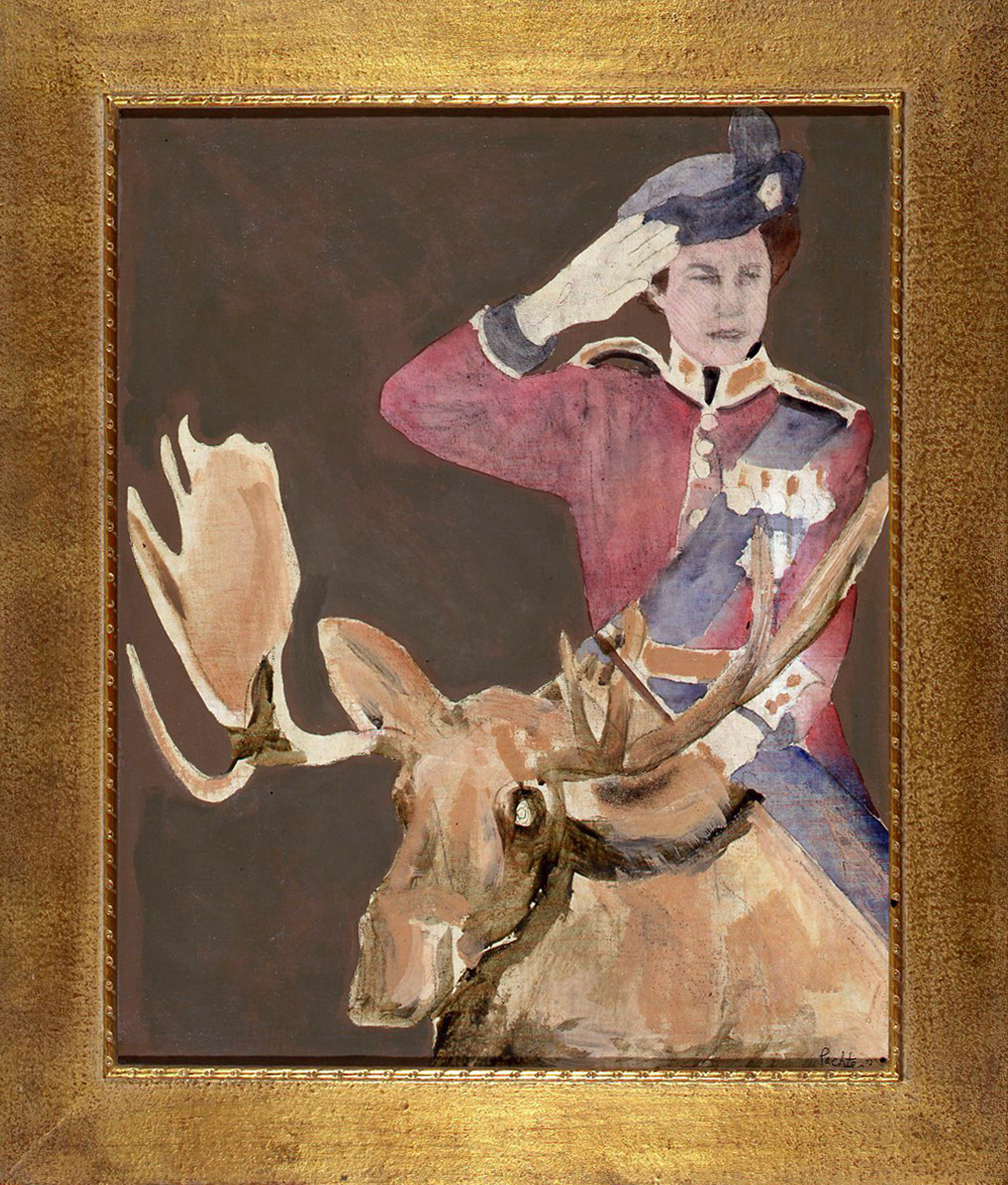 "I had begun these images of the Queen sitting on a moose because I couldn't understand why our head of state didn't live here", he said.
"I turned it into a visual pun – by putting the Queen on a moose, I sat her in a Canadian setting."
He added that at the time, reaction by critics and the public was "pretty dismal and negative".
However, the artwork has since grown in popularity and recognition and Mr Pachter said the late Queen "chuckled" when he showed it to her in 2015, adding: "She wasn't offended – she thought it was cute."
"I've had fun with the image and it really has become something of a watermark in my career, and now with the new royals, I'm going to start to have some fun.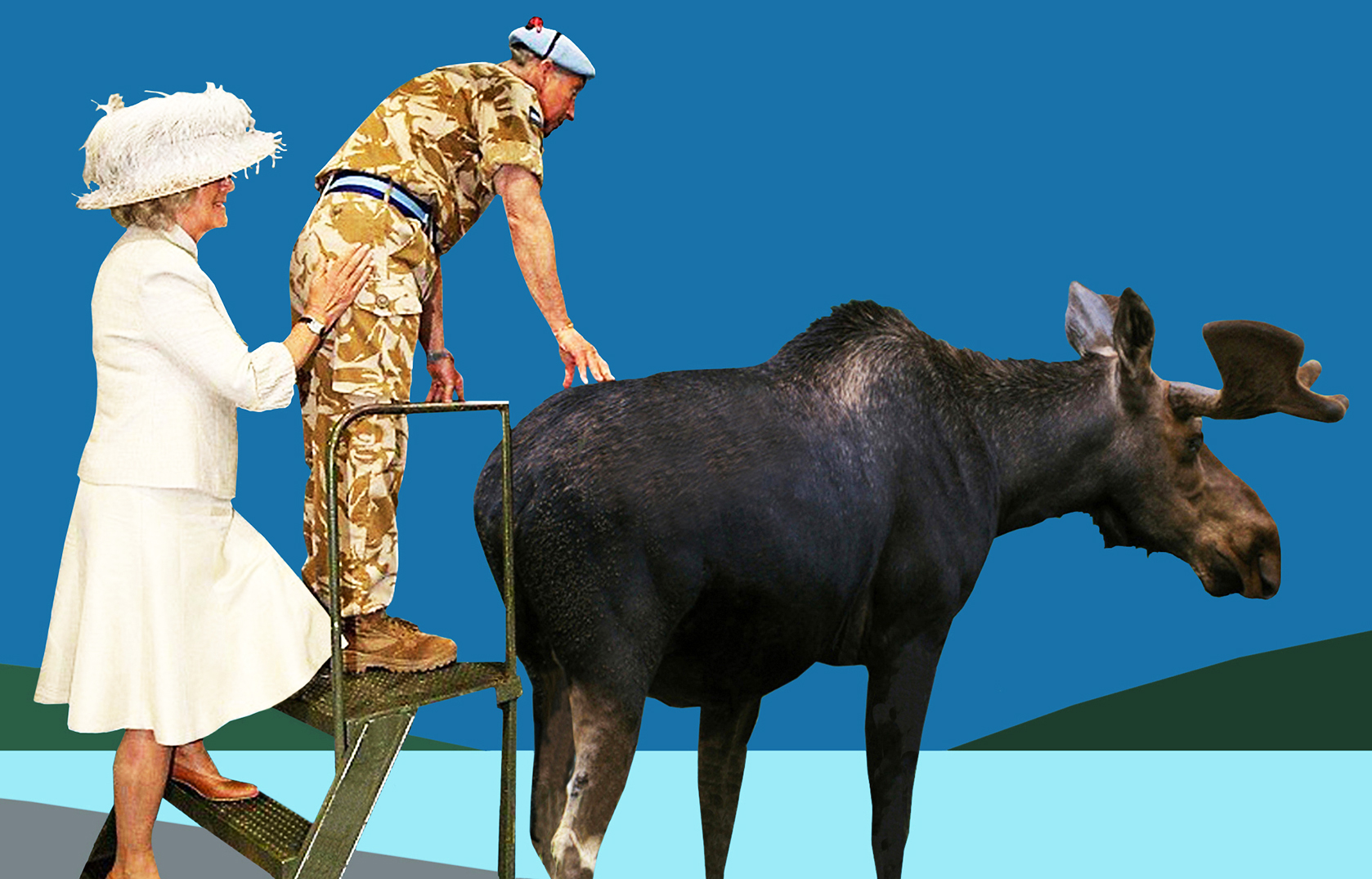 "I do believe in many ways that they [the royal family] are our version of Hollywood, that we just enjoy seeing them and following their foibles and ups and downs."
Mr Pachter said he thought the King's coronation "will go off magnificently", and talked up the prospect of a reunion with Charles and the Queen Consort as he gets to work on more royal-moose artwork.
"If and when they come back to Canada, I'd love to meet them again," he said.
"I'm Prints Charles!"