Joe Root's last stand was all that feasibly stood between England and 4-0 Ashes embarrassment as they diced with a landslide innings defeat at the SCG.
Shaun and Mitch Marsh completed their centuries, finishing respectively with 156 and 101 out of Australia's monumental first-innings 649 for seven on day four of the final Test.
Then Steve Smith's mid-afternoon declaration put the onus on England to reveal a resilience which has been lacking throughout the winter – and they formed no new habits on the way to 93 for four, still 210 adrift, despite their captain's unbeaten 42 from 124 balls.
Brothers in arms
England's plight was extreme by the time Mitch Marsh followed his big brother Shaun to three-figures in their stand of 169. But it was impossible to begrudge them the moment as, for the second time in the session, they congratulated one another with a family bear-hug. Despite their noble parentage – father Geoff famously flayed England too at Trent Bridge back in 1989 – each has had a struggle to become established at Test level. Irrespective of allegiance, their twin success was heart-warming.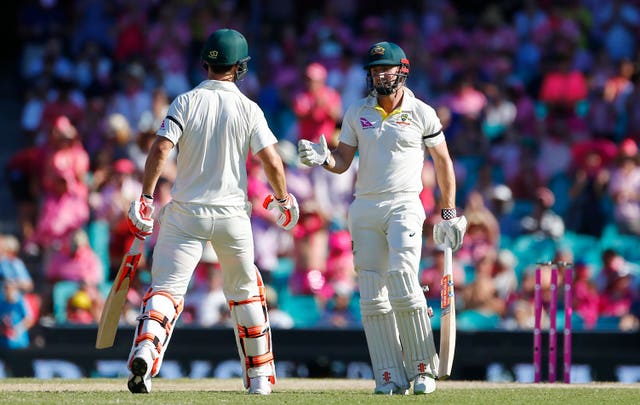 Alastair Cook got a beauty from Nathan Lyon. The off-spinner had worked him over already with four preceding deliveries in his first over and had an uncertain Cook already camped deep in the crease on the back foot when he produced a perfectly-pitched off-break which turned sharply enough to beat the defensive bat but not too much to clip the outside of off-stump. Brilliant bowling.
Broad's struggle
Stuart Broad has only team-mate James Anderson ahead of him in England's list of all-time leading wicket-takers. Yet after 29 overs without success here, it was a mercy when Steve Smith called time on Australia's innings – leaving Broad stuck on a career tally of 399. He can realistically hope for more conducive conditions, and more compliant batsmen perhaps too, when the two-Test series against New Zealand begins with a pink-ball match in Auckland in late March.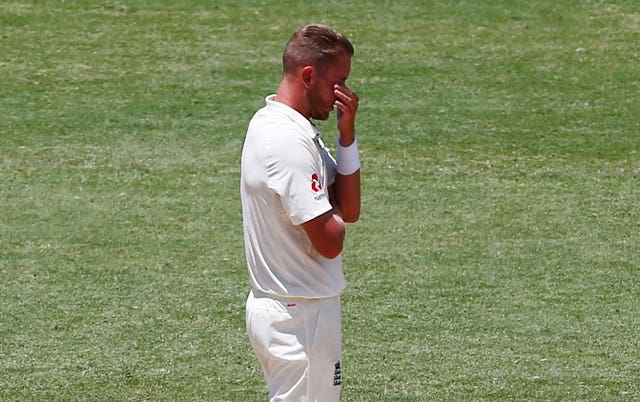 Three for 363 – England's spinners were unable to make worthwhile inroads in their 96 overs combined, despite assistance in the SCG pitch which meant Lyon was instantly a major threat and – within five deliveries – too much for Cook.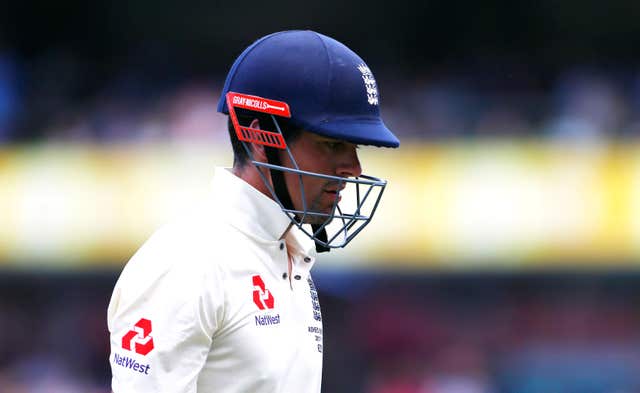 What next?
It's nearly over.