Reading midfielder Liam Kelly has told Martin O'Neill he wants to keep his options open in case England come calling after declining a call-up to the Republic of Ireland squad.
The 22-year-old was named in an initial 30-man party for the Republic's training camp near Antalya this week ahead of Friday's friendly against Turkey, but was not among the final 25 who flew out from Dublin on Monday.
O'Neill revealed Basingstoke-born Kelly, who represented Ireland at Under-18 and Under-21 levels, had declined the offer to join up after putting his players through their paces at the Regnum Sports Centre in Belek on Tuesday afternoon.
"I've always said here it's the player's choice, it's exactly what it is and if he wants to think that England might come in, that's entirely his decision."
Asked if he had spoken to the player, who had twice before been named in provisional squads, O'Neill added: "What I did do, I did actually leave a message or two and he got back to me by text."
Kelly is one of a new group of players to whom O'Neill has turned as he attempts to re-shape his squad after missing out on World Cup qualification.
If O'Neill was disappointed by the response, he admitted it did not come as a complete surprise.
He said: "When we went into the squad, he had not returned a lot of calls coming through at the time.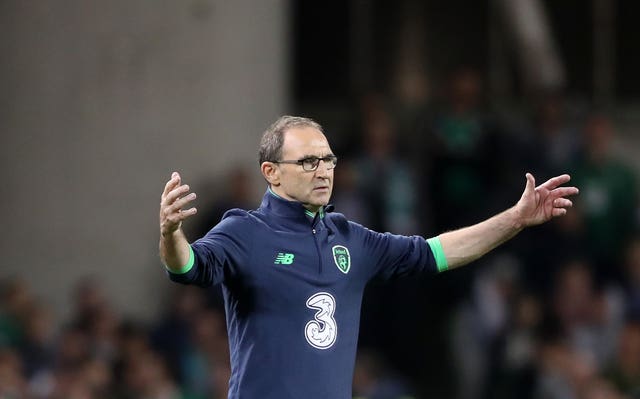 Of those who did make it on to the plane, there are eight uncapped players – Aaron McCarey, Kieran O'Hara, Matt Doherty, Declan Rice, Darragh Lenihan, Derrick Williams, Enda Stevens and Scott Hogan – all of whom trained on Tuesday.
Only Newcastle defender Ciaran Clark sat out having played in his side's friendly against Royal Antwerp in Spain on Sunday.