Garbine Muguruza was not feeling burdened by being the defending champion as her 2018 Wimbledon campaign got off to an impressive start.
The Spaniard was the queen of Centre Court in 2017, beating Venus Williams in the final, and she enjoyed her return there with a 6-2 7-5 success over British number four Naomi Broady.
She made slightly hard work of it in the second set, but eventually got the job done in an hour and 30 minutes.
Muguruza is not weighed down by the prospect of defending her title, insisting it has made her more confident.
"I don't feel different," she said. "I do feel more confident knowing that I won Wimbledon.
"It's a grand slam. It's a grass court. It gives you this extra thing that not everybody can have.
"I think as a tennis player, when you win Wimbledon, I think it's winning the best tournament. I don't know, your mind is like, 'I won Wimbledon, priceless'.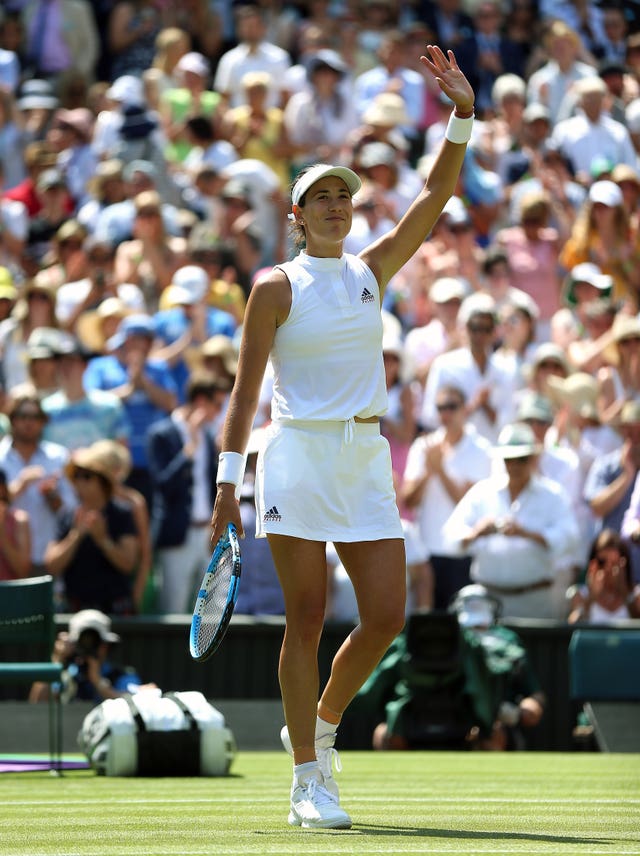 "The first round, big tournament. I have really learned a different perspective, you know, to not worry for no reason."
Broady was disappointed by her defeat, but relished the chance to play on Centre Court.
"It was obviously an amazing experience," she said. "I just want to play there every match, really.
"It's really amazing, especially to have the home crowd in there getting so behind me in the second set.
"And I love playing in front of a crowd. I think that really helped me to keep going, keep digging deeper and find something else to give."