Cristiano Ronaldo has insisted he is as ambitious as ever after joining Juventus from Real Madrid.
The 33-year-old Portugal skipper was unveiled as the Italian club's £99.2million signing on Monday evening after completing a medical earlier in the day.
Ronaldo, who has signed a four-year deal, was greeted by ecstatic fans on "CR7 Day" in Turin, and he was quick to assure them that his hunger for success remains undimmed.
He told a press conference: "I'm looking forward to playing. I'm very motivated, concentrated and focused on that.
"I'm going to try to show that I am a top player, as usual. I'm going to work hard in training. I don't think I have to show what I am more than that – you know my stats.
"But I am very ambitious and I like challenges. I don't like to stay in my comfort zone, I like to seize new challenges.
"After the experiences in Manchester and in Madrid, I'd like to make my mark on the history of Juventus."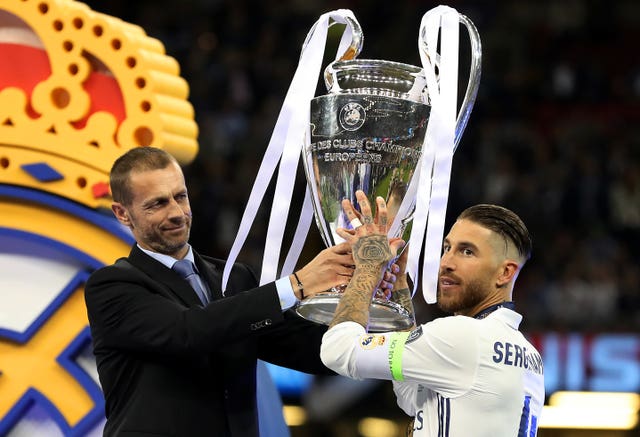 He said: "The Champions League is a trophy that everyone wants to win, but it's very difficult. Juventus came close to us, but the finals are always an unknown.
"For this, I hope to bring luck, but with tranquillity. We will fight for all the trophies.
"I can see that Juventus is a club that can have many successes. They have won domestic cups and Serie A titles, and they were in the final of the Champions League, so I am so proud to be here, I am so proud that they were interested in me.
Ronaldo remains grateful for the time he had in Madrid but is looking forward to the latest phase of his career.
The midfielder, who revealed Juve's offer was the only one he had, said: "My story at Real was brilliant and I thank the fans. But now I want to dedicate myself to this new phase of my life.
"I can't wait to play. I am very motivated and I want to show that I am a player of the highest level. I'm here because it's a brand new challenge for my career.
"It's a big club and usually players of my age go to Qatar or to China, with all due respect, so coming to such an important and outstanding club at this point in my career makes me very happy.
"That's why I'm very grateful to Juventus for this opportunity because I can go on with my career."