British driver Abbi Pulling was disqualified from both qualifying sessions on the inaugural weekend of the all-female F1 Academy series after initially topping both at Austria's Red Bull Ring.
Lincolnshire's Pulling looked to have secured the championship's two maiden pole positions after laying down an emphatic marker on Friday, but a subsequent inspection found an "unintentional technical infringement" related to "non-homologated parts" on all three Rodin Carlin team cars.
The new single-seater championship features a 15-woman grid from 10 countries competing for five professional teams over seven rounds, each with three races – the second in a semi-reverse grid format.
Alpine academy driver Pulling, 20, was also a standout in W Series, where she finished fourth in her first full season on a grid that also included Spain's Marta Garcia, who inherits the two pole positions in Spielberg.
Pulling reacted on Twitter, writing: "It's only upwards from here…
"Motorsport can often show the highs and lows, and today certainly did.
"During post-qualifying checks, all the Rodin Carlin cars were found to have a non-homologated part, which in no way enhances performance
"Because of this, my pole laps have been removed. Tomorrow is another day, and I'll give it my all."
While it is easy to draw comparisons between W Series – on hiatus since financial difficulties forced organisers to curtail the 2022 season – and the F1 Academy, Pulling's fellow W Series alumna Bianca Bustamante, 18, marked several significant differences.
All of the teams with F1 Academy entries – which also include Campos Racing, PREMA, MP Motorsport and ART Grand Prix – have well-established experience elsewhere in F2 and F3, desired destinations for Academy drivers.
That is massive for PREMA's Bustamante, who explained: "One of the greatest things about it is you get to work with such professional teams. And I think that makes the most difference.
"I've only started to work with PREMA for about two to three months and I've learned so much.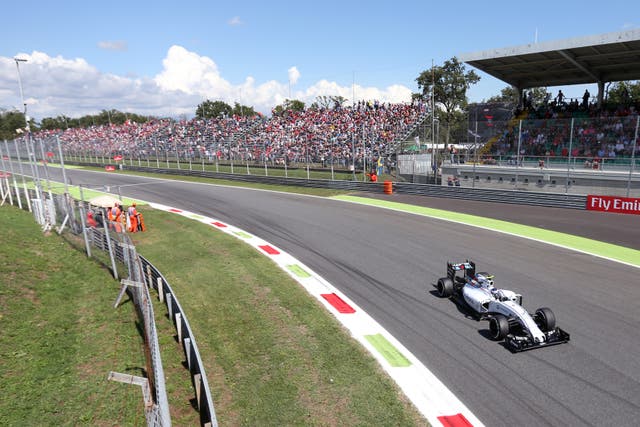 "It makes the most difference, because now we learn all the good habits. We learn what it's like to be at the top of the sport and competing with the best teams, the best drivers, overall the best bits."
F1 Academy's triple-race weekends also allow for considerably more track time which was a long-standing request from W Series drivers who competed in just one per round.
The Academy season's venues include grand prix tracks like the Netherlands' Zandvoort and Italy's Monza, designed to prepare drivers for career next steps.
The team element also differs in facilitating more consistent relationships with engineers and other key personnel, while W Series rotated engineers of varying experience as part of its own development mission.
Bustamante said: "To have that consistency right from the beginning in your junior years is one of the most important things."
Organisers of the development-focused competition hope it will provide a critical stepping-stone between karting and other junior categories to F1 feeder series like F3, with the long-term goal of one day seeing a woman back in F1.
Pulling and Philippines-born Bustamante are among the many female drivers who have faced considerable challenges funding their careers, an issue F1 hopes to mitigate by subsidising each car – a T421 Chassis developed specifically for the Academy – with 150,000 euros (£131,600).
The series faced early criticism after it was revealed races would not be broadcast live, but instead delivered later in the form of highlights packages, complemented by what organisers promised would be extensive live content on social media.
But the PA news agency understands there are ambitions for future live broadcasts, with the Academy set to join select F1 grands prix as part of next season's support series.
Having the weight of the increasingly-recognisable F1 brand behind the new all-female venture is also an unprecedented step for the sport, one the drivers feel is significant.
"It makes a huge difference," added Bustamante. "To have F1's support means a big change to the sport. We went from not having many female drivers to having our own series.
"F1 has given us that exposure. They've allowed us to have a platform where we can expose our vision, our aspirations, and to have a voice."