From humble Barbadian beginnings to headlining the Super Bowl halftime show, Rihanna has spent almost 20 years curating a vast and successful music and business empire.
Her title slot at the Super Bowl halftime show on Sunday marks the first time she has returned to the stage in many years, though the global pop star has been anything but idle since.
Her last studio album, Anti, in 2016, marked the beginning of an almost seven-year hiatus from music, which was broken last year with the release of her song Lift Me Up.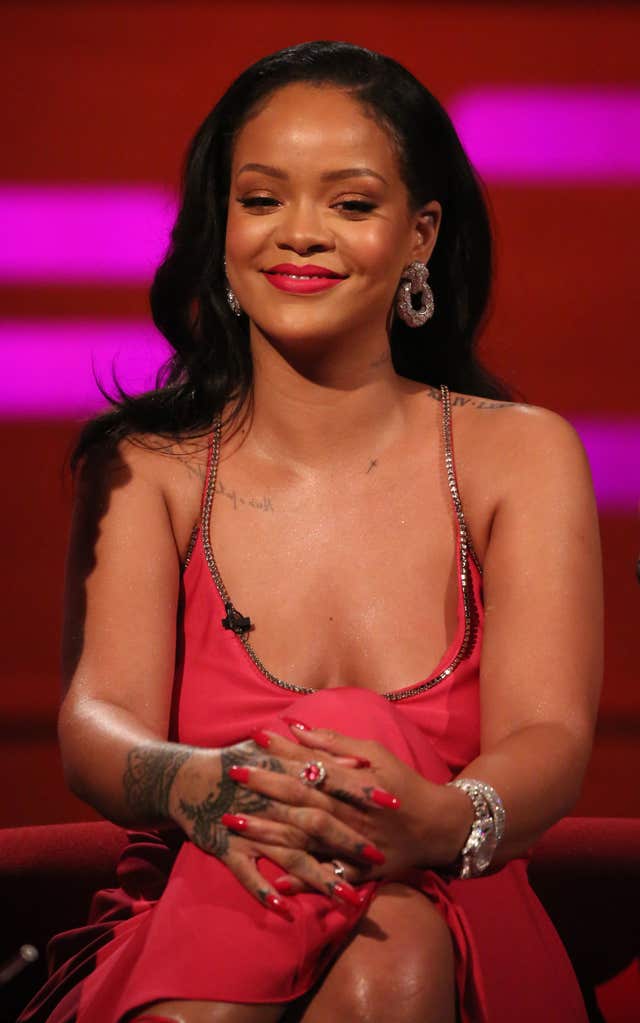 Outside of music Rihanna has built her own fashion and beauty lines, helping her to become Barbados' first billionaire.
The singer first moved to the US in 2005 to pursue a career in music, signing with Jay-Z's Def Jam Recording after catching the attention of the renowned rapper.
She previously said her roots in the Caribbean and family had taught her to "stay humble" while working in the industry.
"I often fear the pedestal that the world can put you on and I always want to feel my feet on the ground, that makes me feel safe," she said.
Rihanna's debut album, Music Of The Sun, reached number two in the UK charts, and was followed swiftly by A Girl Like Me in 2006.
She cemented her status as a pop superstar a year later with the release of her third album, Good Girl Gone Bad, which featured the hit tracks Don't Stop The Music, Shut Up And Drive, and Umbrella.
But her performance at the 2009 Grammy Awards was cancelled amid rumours her then boyfriend, the R&B singer Chris Brown, had assaulted her.
A now-infamous picture was leaked to the US showbiz website TMZ, showing Rihanna with a visibly bruised and swollen face – and Brown was later convicted of the assault, receiving five years' probation and a community service order.
Rihanna has since released four studio albums, the last of which was 2016's Anti.
Despite the clamouring of fans, she did not return to the music scene until late last year with Lift Me Up.
Black Panther director Ryan Coogler told the PA news agency that Rihanna had penned the song in tribute to the franchise's late star Chadwick Boseman, who died in 2020.
In June 2022 US business magazine Forbes estimated Rihanna's wealth at 1.7 billion dollars (£1.4 billion), largely thanks to her cosmetics business, Fenty Beauty.
The brand, which she launched in 2017 and is a part-owner of, is worth more than three billion dollars, according to Forbes.
Fenty, which she co-owns with French luxury retailer LVMH, generated more than 550 million dollars (£420 million) in revenue in 2020, Forbes said.
As well as her beauty brand, she is also behind a lingerie brand, Fenty X Savage – of which she owns a 30% stake – which raised a valuation of one billion dollars (£765 million) in February 2021.
Rihanna has previously spoken about the importance of being heavily involved with everything associated with her name.
"Whether it's a makeup product, whether it's Savage lingerie – whatever I do, I'm that annoying girl who's going to talk about everything," she said.
"I want to see the copy on the website. I wanted to name every lipstick that I made… I care about it and love it. I really do."
Aside from her multitude of successful careers, Rihanna welcomed her first child – a boy – with partner Asap Rocky in May of last year.