The president of the Academy says the organisation's response to Will Smith's infamous Oscars slap in 2022 was "inadequate".
Janet Yang, president of the Academy of Motion Picture Arts and Sciences (AMPAS), said the incident was "unprecedented" and "unacceptable".
Smith stormed the stage at the 94th Academy Awards last year, and slapped Chris Rock, following a joke the comedian made about his wife, Jada Pinkett Smith.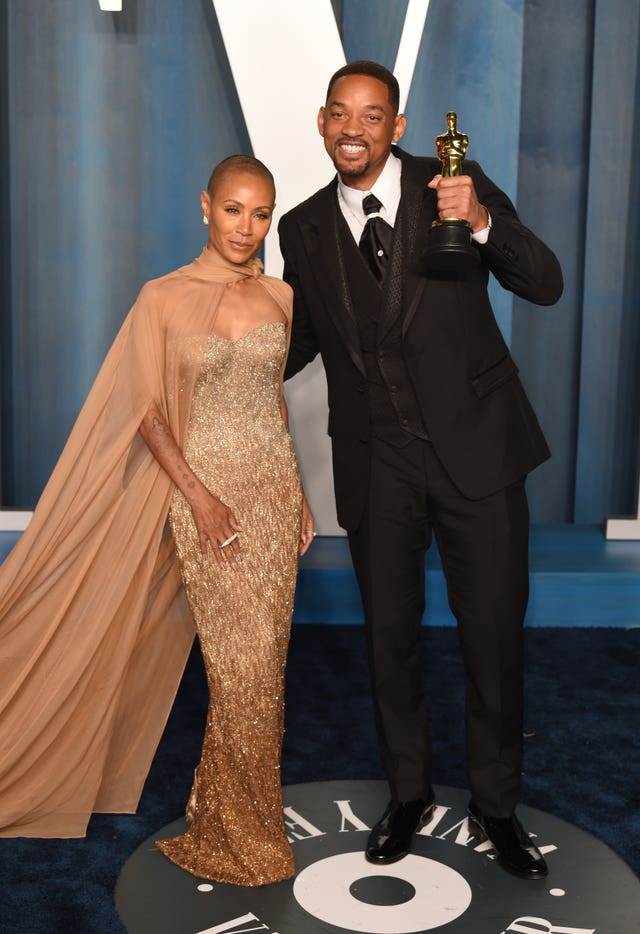 "I'm sure you all remember, we experienced an unprecedented event at the Oscars," she said.
"What happened on stage was fully unacceptable and the response from our organisation was inadequate.
"We learned from this that the Academy must be fully transparent and accountable in our actions, and particularly in times of crisis we must act swiftly and compassionately and decisively for ourselves and for our industry.
"You should and can expect no less from us going forward."
In the aftermath of the slap, Smith, who went on to win best actor on the night, apologised to both Rock and the Academy.
"We are committed to maintaining the highest of standards while creating the changes we wish to see in our industry," Ms Yang told audiences on Monday.
"I want to remind us of the deep respect and love for our colleagues and for the art of filmmaking.
"I invite us to grow together, because the collective power of this room and this industry are unstoppable."
Among the guests at this year's luncheon were the stars of Martin McDonagh's dark Irish comedy The Banshees of Inisherin; Colin Farrell, Brendan Gleeson and Kerry Condon.
The 95th Academy Awards are due to take place on March 12 at the Dolby Theatre in Los Angeles – and will be hosted by US comedian and talk show host Jimmy Kimmel.