The filming of Emmerdale was cancelled on Friday because of heavy snowfall.
The ITV soap, which first aired in 1972, is currently filmed on a purpose-built set on the Harewood Estate in West Yorkshire.
An ITV spokesperson confirmed the news of the filming disruption in a statement on Friday, saying: "Due to the weather and road accessibility all Emmerdale filming units have been cancelled today."
Many parts of the UK have been hit by extreme weather with the arrival of Storm Larisa.
Heavy snow, blizzards and strong gales brought treacherous conditions and disruption to the nation on Friday morning.
Emmerdale actor Nick Miles, who currently plays Jimmy King in the soap, also spoke of the filming cancellations on Twitter, writing: "Filming on Emmerdale cancelled today due to the snow.
"Look out Leeds. We're all going sledging!"
The soap was originally filmed in the real-life village of Arncliffe in the Yorkshire Dales before moving to Esholt, West Yorkshire.
After 22 years the production moved to the Harewood Estate, where a replica of Esholt was constructed, after the village became too busy to film in, with congestion and disruption caused by visits from fans hoping to catch a glimpse of the soap's characters and locations.
The move took place over Christmas – the only time the soap takes a scheduled break from filming – in 1996 and the set was first used in 1997.
The purpose-built village where filming has been disrupted has its own electricity and water supply, as well as phone lines, sanitation and a high-tech security system, although it has no foundations or permanent structures.
The Emmerdale village covers more than 11 acres of land in the Yorkshire Dales, with all its buildings classed as temporary structures and most built using timber structures covered in limestone cladding, designed to emulate 1600s housing designs built with Yorkshire limestone.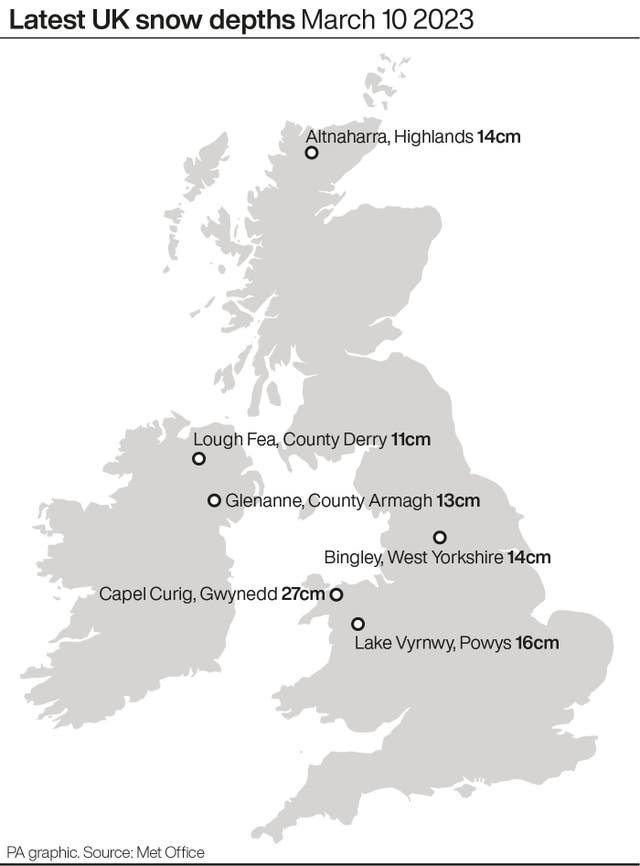 Four yellow warnings for snow covered much of the rest of the nation, with the exception of south-east England and western Scotland.
There was also an official record of 14cm at Bingley in West Yorkshire but a Met Office spokesman said that anecdotally they have heard of observations higher than this in Leeds and Sheffield.