Gary Lineker has been spotted at the Leicester City game against Chelsea on a day when pundits rallied behind him by pulling out of several BBC sports shows.
The 62-year-old former England player came to support his hometown club on Saturday after the BBC told him to step back from hosting Match Of The Day in a row over impartiality.
Whilst among the crowds at the King Power Stadium in Leicester, Lineker was seen reacting to the action and taking selfie photos with fans.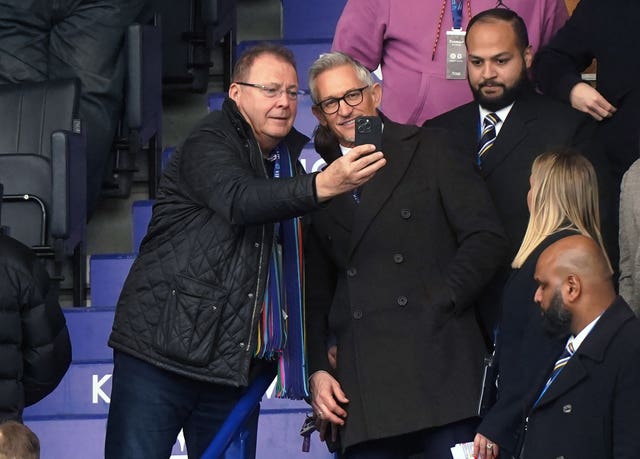 The BBC said it had "decided" Lineker would take a break from presenting the football highlights programme until an "agreed and clear position" on his use of social media had been reached.
But the broadcaster has been left apologising for broadcasting only "limited sport programming" this weekend after several presenters, pundits, commentators and reporters joined a boycott in support of Lineker.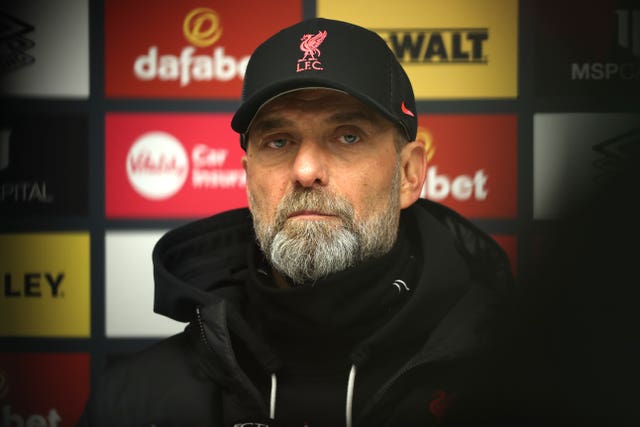 Speaking on Saturday, Klopp, who was born in Germany, said: "I'm not native but I cannot see why you would ask someone to step back for saying that. I'm not sure if it is a language issue or not but that is the world we are living in.
"Everybody wants to be so concerned about doing things in the right manner, saying the right stuff. If you don't do that then you create a shitstorm, it is a really difficult world to live in.
"If I understand it right, it is a message, an opinion about human rights and that should be possible to say."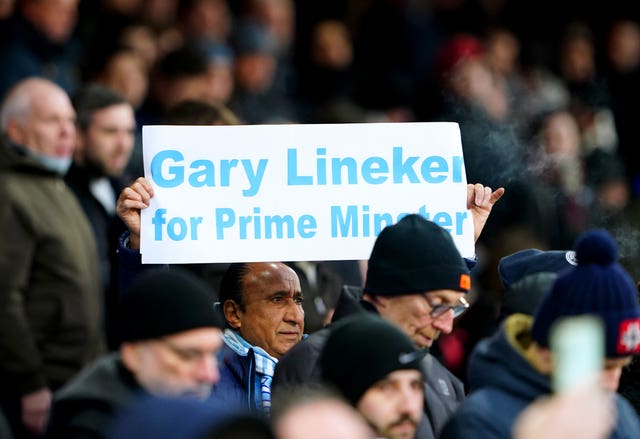 Dressed in a blue suit, white shirt and blue tie with yellow and red stripes, the sports presenter was quickly escorted into a chauffeured BMW.
His son Harry later told reporters that he was on his way to watch the Leicester City match.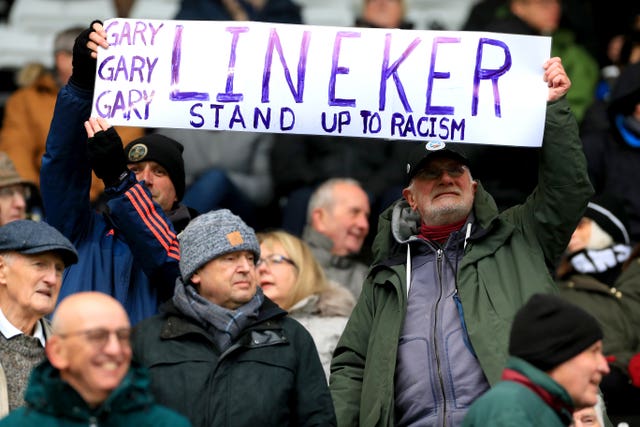 A Manchester City fan held up a sign saying "Gary Lineker for Prime Minister" at a match at Selhurst Park, London.
Meanwhile, Swansea City fans were also pictured waving a banner which said "Gary, Gary, Gary Lineker" and "stand up to racism" at the Swansea.com Stadium.