Poirot star Sir David Suchet has returned to the stage at Hampstead Theatre in a gesture of support for the venue following grant cuts from Arts Council England (ACE).
The veteran actor, 76, is best known for playing moustachioed detective Hercule Poirot in the TV series Agatha Christie's Poirot on ITV, starring in more than 70 episodes until 2013.
During his 54-year career Sir David spent 13 years with the Royal Shakespeare Theatre Company and worked in theatre in the West End and around the world.
He has now returned to the stage with his one-man show Poirot And More, A Retrospective, offering an insight into his career spanning five decades, following its successful run on the West End.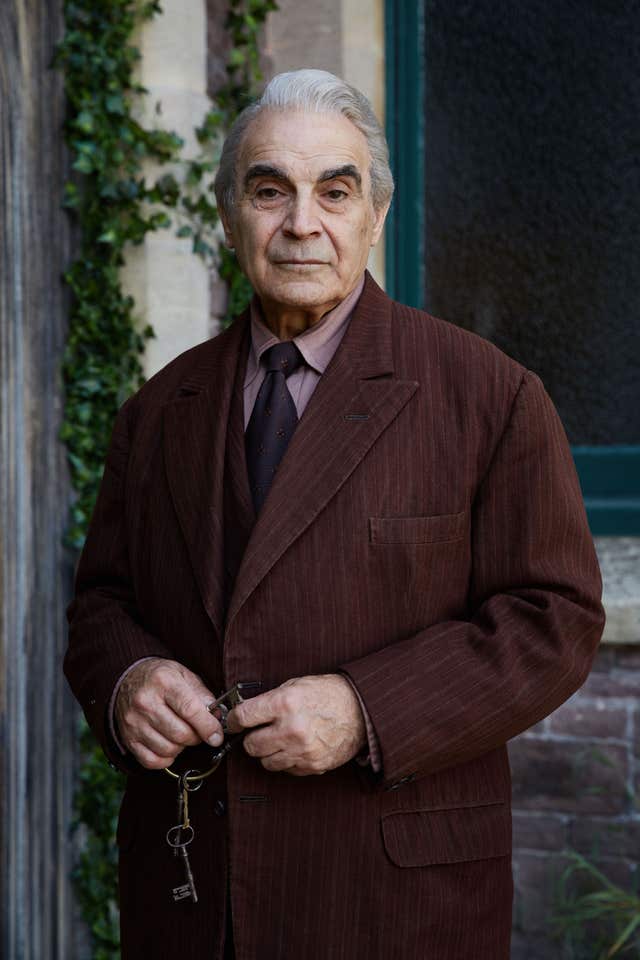 "All theatres are struggling at the moment. Major theatres like Hampstead really need all the support they can get. So we've come in for two and a half weeks, that's all, but we're bringing in the audience."
Sir David said "people are beginning to pack in" following the aftermath of Covid, which continues to have a negative effect on theatre productions.
He said: "I opened on Saturday, I'm only there until March 29. It's so exciting. They're coming back to the theatre, we've even had to put in a matinee on March 28, an extra one.
"At the end of the pandemic I toured England with the show to encourage people back to the theatre because the arts are part of our DNA.
In November ACE announced its new national portfolio for 2023 to 2026, investing £446 million each year with 276 organisations joining the programme.
The portfolio will increase funding for organisations outside London by nearly £45 million each year, however it also announced a cut to a number of organisations, including Hampstead Theatre.
Ahead of the King's coronation in May, Sir David also spoke about his grandfather, who was a photographer at the Queen's coronation in 1953.
He said: "He took portraits of her as well, but he was one of the two photographers allowed into Westminster Abbey for the Queen's coronation.
"He was the only colour photographer. He was a very famous, legendary, Fleet Street photographer in those days and he was a wonderful character.
"He got some amazing scoops. His big scoop was (King) Edward and Mrs Simpson, the first shot ever, talk about paparazzi, when they were in the nightclub."
An Arts Council England spokeswoman said: "This was the Arts Council's most competitive ever investment programme, and as a result we have had to make difficult decisions.
"We understand that this news is hard for organisations who haven't received an offer of funding. We value the work of Hampstead Theatre and we have awarded them transition funding to manage this change and support transition to a new model.
"Not being offered funding for this programme does not mark the end of an organisation's funding relationship with the Arts Council and we are committed to supporting new writing development, and working with Hampstead Theatre to explore other investment opportunities available through alternative funding programmes."