James Corden will close a major life chapter later this week as he hosts his final episode of US talk show The Late Late Show.
The show helped launch the British comedian's career stateside and has seen him rub shoulders with countless Hollywood stars.
It has been Corden's most successful onscreen venture and his departure comes after more than eight years at the helm.
His final show will take place on Thursday April 27, with former One Direction star Harry Styles and Will Ferrell confirmed to be taking part.
Airing every weekday night, The Late Late Show is billed as "the ultimate late night after party", and features a mix of celebrity guests, musical acts, games and sketches.
Since stepping into the role as host in March 2015, Corden has put his own stamp on the programme through popular segments including Spill Your Guts Or Fill Your Guts and Carpool Karaoke.
The latter sees him sing in the car alongside stars and has featured some of the biggest names in the music business, including Sir Paul McCartney, Adele, Billie Eilish, Red Hot Chili Peppers, Justin Bieber and more.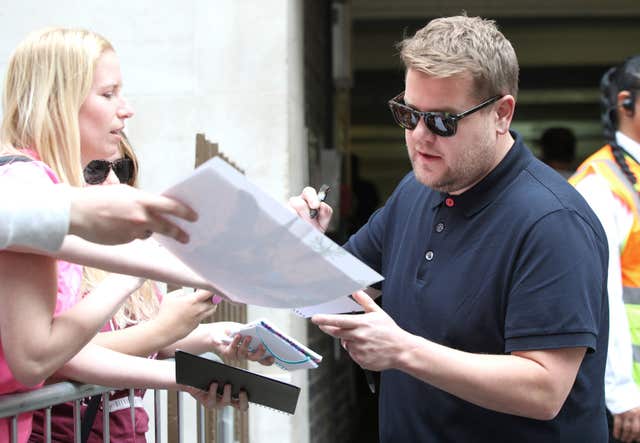 Prior to the final episode on Thursday, an hour-long Carpool Karaoke special will be broadcast, although the guest is yet to be confirmed.
Announcing his departure from The Late Late Show almost exactly a year ago, Corden said the decision had been "really hard" but he was "immensely proud" of the programme.
"When I started this journey it was always going to be just that, a journey, an adventure," he said.
"I never saw it as my final destination and I never want this show to overstay its welcome.
"I love making it and I really think in a year from now that will be a good time to move on and see what's out there."
Following his departure from the show, Corden has said he plans to return to the UK to spend more time with his family.
His final episode of The Late Late Show will air on US network CBS on Thursday.