Ongoing strength at its theme parks and an improving streaming business propelled The Walt Disney Co to higher profits and revenue in its fiscal second quarter.
But the company lost four million streaming subscribers to its Disney+ service and its shares fell 4.5% in after-hours trading.
Hulu subscribers were just about flat at 48.2 million. Disney said it plans to combine the two services into one app.
The entertainment giant, which is in the midst of a "strategic reorganisation", has been working on trimming about 7,000 jobs as part of a targeted 5.5 billion dollar (£4.36 billion) cost saving across the company.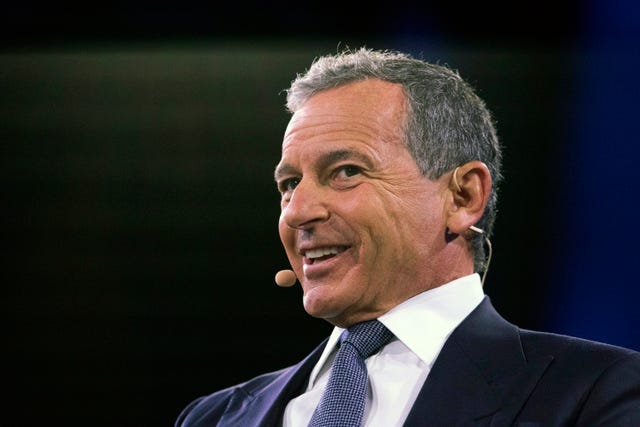 He has also had to contend with trying to protect Disney World's theme park district from a takeover by Florida Governor Ron DeSantis.
Disney sued Mr DeSantis in late April, alleging the governor waged a "targeted campaign of government retaliation" after the company opposed a law critics call "Don't Say Gay".
Disney's legal filing is the latest salvo in a more than year-old feud between the company and Mr DeSantis.
For the three months ending on April 1, Disney earned 1.27 billion dollars (£1.35 billion) or 69 cents per share. That compares with 470 million dollars (£373 million) or 26 cents per share a year ago.
After adjusting for one-time items, Disney earned 93 cents per share, matching analysts' expectations according to a poll by FactSet.
Revenue rose 13% to 21.82 billion dollars (£17.3 billion). This also met Wall Street's forecast of 21.8 billion dollars.
In Disney's fiscal first quarter, sales at its parks, experiences and products division grew 21%, while revenue for the unit housing its movie business inched up 1%.
The company lost four million subscribers at its Disney+ streaming service, ending the second quarter with 157.8 million paying subscribers.
Disney's theme parks are widely viewed by industry experts as a critical component of the Burbank, California-based company's business. To that end, Mr Iger has prioritised reconnecting with the Disney theme park diehards and restoring their faith in the brand.
Shortly after Mr Iger's return, changes were rolling out at US parks. And on Monday Disney announced that some big updates are in store for Walt Disney World next year, including the return of Disney dining plans and offering some days that annual passholders and Disney cast members can visit Walt Disney World theme parks without needing a park reservation.
Disney's stock fell 4.69 dollars (£3.72), or 4.6%, to 96.45 dollars (£76.45) in after-hours trading.