Dolly Parton took centre stage at the 2023 Academy of Country Music (ACM) Awards as she co-hosted the star-studded event alongside Garth Brooks.
The Jolene singer, known for her energetic and gregarious nature, made several eye-catching outfit changes throughout the night.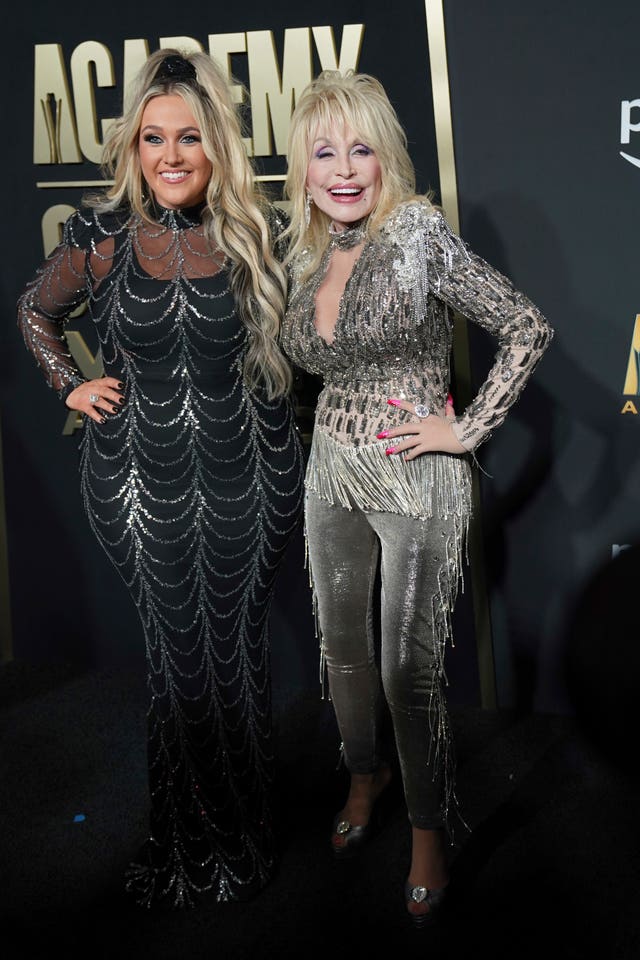 It featured glittering, detailed beading along the bodice and sleeves with a glistening fringe running along the waistline and on the outer seam of the trousers.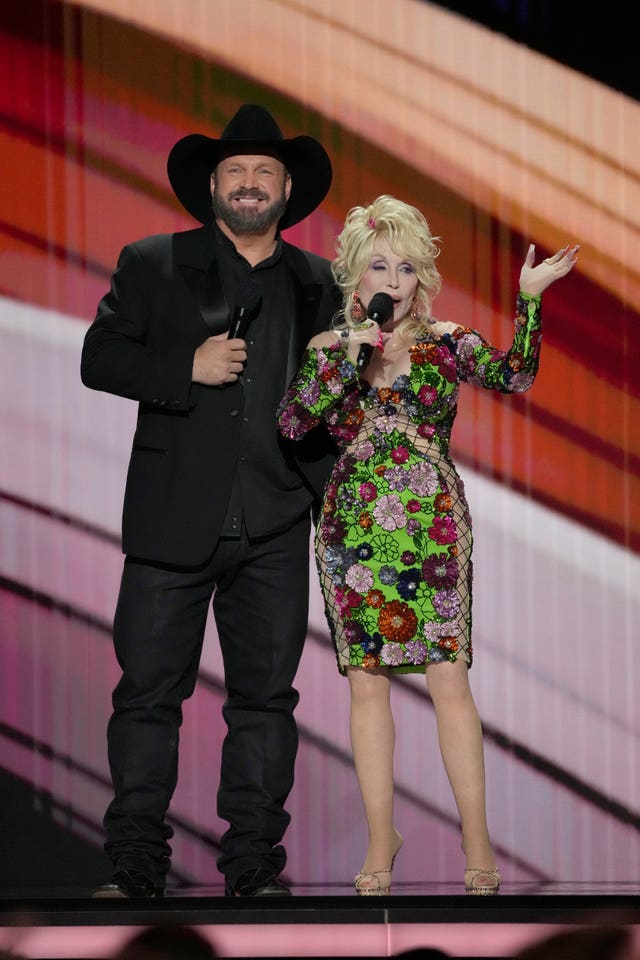 The figure-hugging dress boasted a lime green base, a host of decorative flowers and a black fishnet cutout on the side.
She swept her signature blonde locks into an updo for her opening alongside Brooks, who wore an all-black suit and matching cowboy hat.
Their opening also saw them wheel out a goat in a small wagon.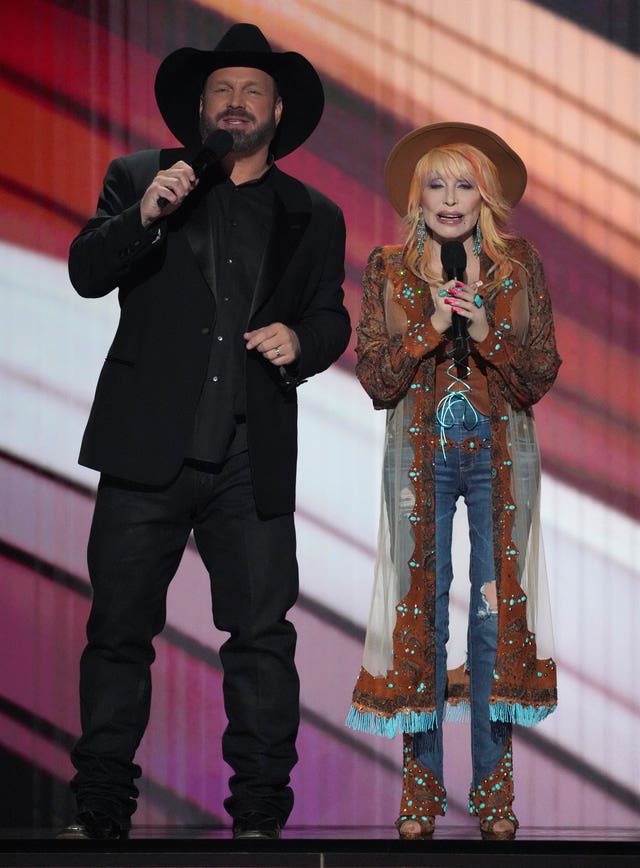 The pieces all co-ordinated with brown cutouts and turquoise-toned embellishments, including matching rings and drop earrings.
She added some ginger tones to her blonde hair for the look, as well as a brown cowboy hat to tie it all together.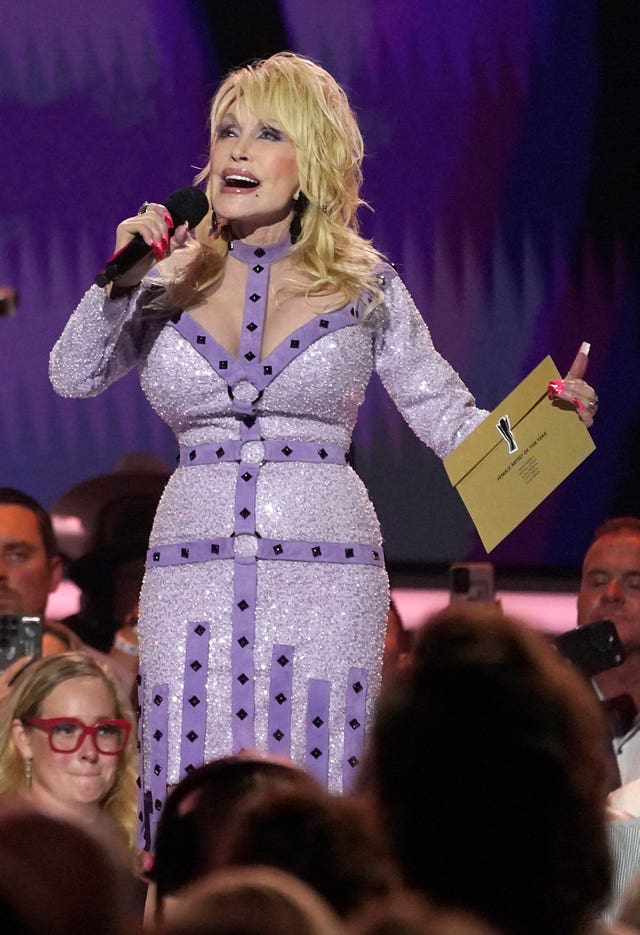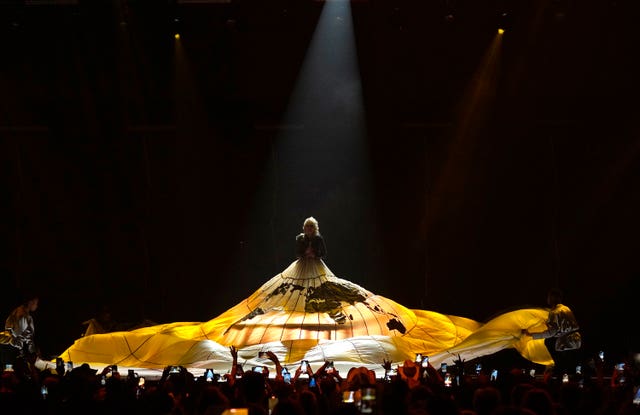 Titled Rockstar, the 30-track album features collaborations from numerous rock and roll legends including Sir Elton John, Sting, Sir Paul McCartney and Sir Ringo Starr.
Parton appeared on stage for the performance in a billowing skirt featuring a map of the world.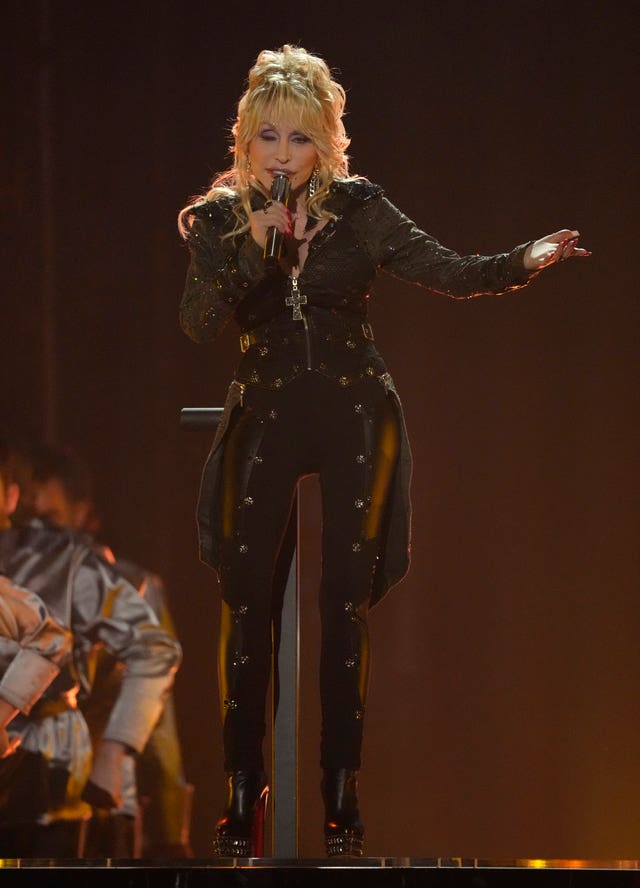 She also wore a black and silver cross necklace and her blonde hair was styled in curls around her face.