Vernon Kay said fans of veteran broadcaster Ken Bruce have given him "the best trolling I've ever had" ahead of his start at BBC Radio 2 on Monday.
The TV presenter, 49, takes over from Scottish radio presenter Bruce, who announced in January that he would be stepping down from presenting his mid-morning show on the station after 31 years.
The show will run from 9.30am to 12pm every weekday, featuring the daily music quiz Ten To The Top, Tracks Of My Years, the Record and Album Of The Week, and performances from the Radio 2 Piano Room.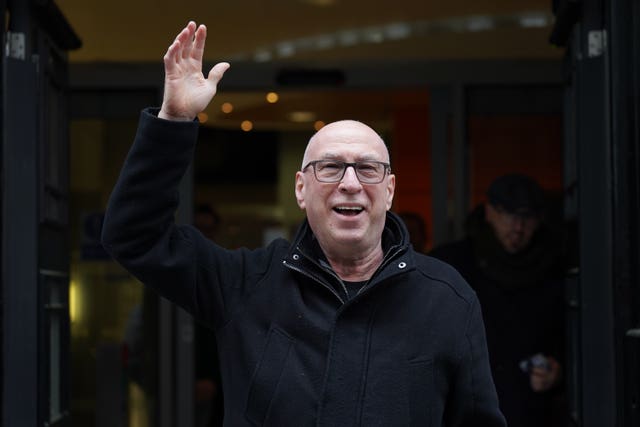 "The longer I wait, the more tricks my mind is starting to play on me. I've done nothing but listen to Ken. That vibe, that atmosphere he can create, it is so good," he said.
"I don't think there's anyone in British broadcasting who can put together a funny, entertaining information-packed anecdote in five sentences like him. It takes me five minutes."
Kay said he was shocked when he heard of Bruce's planned departure and equally as stunned when Radio 2 boss Helen Thomas asked him to take over, having previously filled in for presenters including Zoe Ball, Steve Wright, Rylan Clark and Dermot O'Leary.
"I was quite content with the filling in. When you dip your toe in, you can be a bit more naughty than you would usually. It's kind of 'thanks for having me, you tidy up the mess'," he said.
"It turned out that me standing in for Zoe and Steve Wright was my pilot."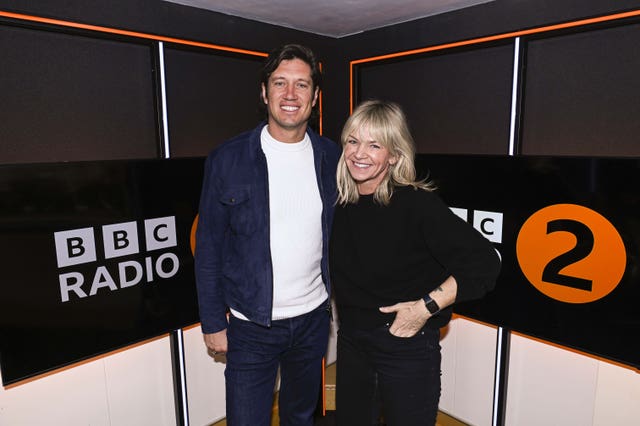 Kay, who said he wants the show to have "real energy", shared advice he received from fellow Radio 2 presenter Scott Mills.
"He said 'Just do your thing, don't change'. That eased my anxiety. As soon as you start trying to create a character, you get bogged down in bullshit.
"I've been doing this for nearly 25 years now and I haven't stopped working since I was 14. Cleaning faeces out of the school toilets is incomparable with talking to eight million people."
Vernon Kay is on BBC Radio 2 and BBC Sounds, weekdays from 9.30am-12pm, from Monday.