Tom Hanks said society was at "an evolutionary crossroads" as he reaffirmed his support and solidarity for striking Hollywood writers.
The US actor, 66, who is currently touring his debut novel The Making of Another Major Motion Picture Masterpiece, said he too was on strike.
It comes after over 11,000 members of the Writers Guild of America (WGA) recently went on strike after their contracts expired.
Hanks appeared at an event in Los Angeles on Monday to discuss his novel.
During the discussion he compared the current strike with those of the 1980s, which he had participated in, and drew parallels with the rise of home video then, and streaming services now.
"That was because there was something coming down the pipe… there was this new thing coming, a new revenue stream – it was home video," he said.
"VHS had been invented and they knew there was going to be this pipeline of cash that had never existed in the business before. It was coming and they wanted to work out what that was going to be.
"I think we all now know the economic realities of streaming. We are at an evolutionary crossroads as far as how that pie (will affect the industry)."
He continued: "And when I talk about the pie I'm talking about the new place that society is in, in which there are so many options for entertainment that (there's) this 'new concept' is that we all now have to want to do – something very unique that used to be very standard in our lives.
"The unique thing is we leave our house, drive to a place, be there at 7.45pm, park the car, buy a ticket, get the diet coke and sit in a room of strangers to watch a movie.
"That now is farther down the food chain than it used to be."
He added: "So, I am a member of every guild there is and I am on strike because this is going to have to be determined.
"Not just for the future of the bread and butter issues that affect us all but also for the arts and sciences of motion pictures."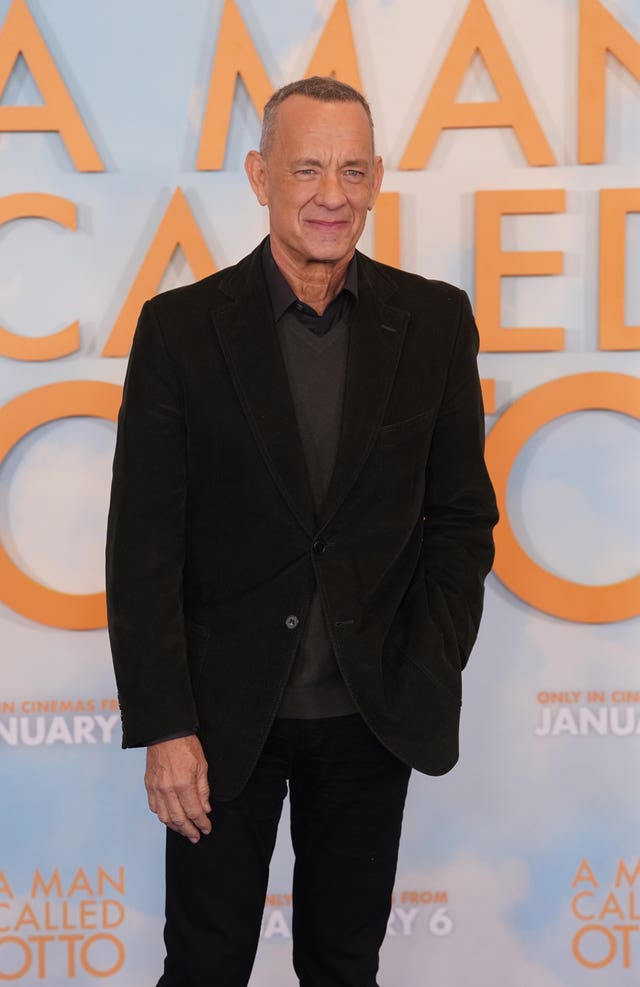 Throughout the evening, Hanks discussed the experiences from his own lengthy career that had inspired the events and characters in his novel, which tells the story of the making of a multi-million dollar superhero action movie.
Hanks previously told the BBC that the book had been a "release from the never-ending pressure" of making movies.
He also admitted that many of the book's characters, including an eccentric director and self-important actor, were all in-part based on his own previous behaviour.
Hanks' collection of short stories, Uncommon Type, was published in 2017 and has sold over 200,000 copies in the UK.