Audience members at a London musical showcasing Tina Turner's life story have described the performance's "surreal" but "electric" atmosphere on the day she died.
Multiple Grammy Award-winner Turner, famous for hits including The Best, Private Dancer and What's Love Got To Do With It, died "peacefully" on Wednesday after a long illness at her home in Kusnacht near Zurich, Switzerland, according to her publicist.
For fans attending Tina: The Tina Turner Musical at the Aldwych Theatre on Wednesday evening, there were tears, "moving" words from cast members and an "electric finale" after news of Turner's death was announced during the interval.
"It was a surreal experience but the cast's amazing performances felt like the most fitting tribute possible."
Kristina Love – who plays Turner in the musical – shared news of the singer's death with audience members, saying: "Tina would be partying in heaven tonight and would want the show to carry on."
She also spoke about the time she met Turner in 2018, and the star singing Happy Birthday to her.
Mr Poile said: "(There was a) particularly electric finale, with some really moving words by Kristina Love about her experience of meeting and working with Tina."
Abi Garrido, who was also at the show, told PA that Ms Love's words "lifted everyone's spirits".
"Kristina, who was playing Tina, lifted everyone's spirits after this, along with the crew and said that Tina would be partying in heaven tonight and would want the show to carry on", the 25-year-old singer from Newcastle said.
"The second half was definitely a celebration of her amazing life, it was an electric atmosphere for her."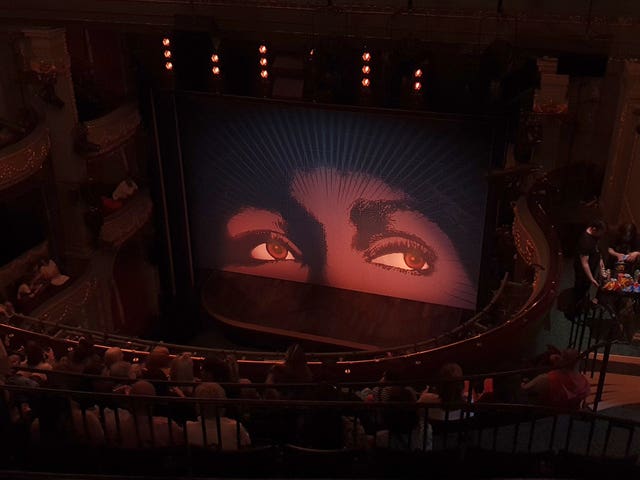 "I just broke down in tears, it was such a shock.
"I was sat near the front so I could see the cast and crew visibly crying, it was such a surreal feeling.
"I felt for them so much, I could not have done it."
Senior research analyst Neel Bhatt, who is 38 and based in London, said that hearing the news was a "strange experience".
"It felt more emotional in the audience (after the news)," he said.
"Everyone had been talking about it as well as the tribute halfway through.
"Towards the end, after the actress gave her spoken word tribute to Tina, it looked like they added a couple more songs at the end to extend the performance, which was yet another lovely tribute to Tina."
The self-professed "big" fan of the Simply The Best singer said that a minute's silence was observed and that Ms Love's words about her encounter with Turner were particularly "moving".
"Clearly this meant a lot to her", he added.