Newly-devolved powers are being consolidated among white middle-aged men because local government is more than 3,000 female councillors short of a 50-50 gender balance, a think-tank has said.
Just a third of councillors (33%) are women and fewer than one in five (17%) council leaders are female, the IPPR analysis showed.
On combined authority boards set up in regions governed by newly-created elected metro mayors, just 4% of constituent members are women and all six are led by men.
The think-tank urged political parties and local authorities to take "radical" action to address the problem, including more ambitious quotas and encouraging more women to stand.
Clare McNeil, IPPR associate director, said: "It cannot be right in 2017 that there are barely any women represented in the leadership of our newest democratic institutions, the combined authorities.
"Efforts made to address this in Greater Manchester and elsewhere are to be welcomed, but radical change is needed if devolution is to be about bringing power to the people, rather than consolidating it among white middle-aged men.
"Political institutions and parties must introduce more ambitious quotas to improve representation in the short term. And local government should do more to encourage women to stand and support them effectively once they have been selected. Without these measures representation will continue to be deeply unequal.
"Leaders of political parties should back our call to recruit the 12,000 women needed to stand for election to achieve a better gender balance in local government by 2025. This would be a fitting way to mark next year's anniversary of 100 years since the first women got the vote."
Party leaders should commit to achieving a 50-50 gender balance in membership to increase the number of potential councillors, as only around a third of local election candidates selected are women, the IPPR said.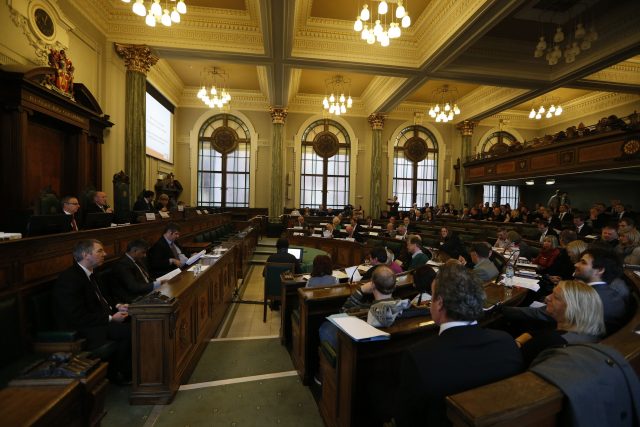 To achieve parity more than 12,000 women need to come forward and stand for election to get 3,000 in office, and so there should be a cross-party move to encourage more to come forward along the lines of the Canadian Liberal Party's Ask Her To Stand scheme.
Local and combined authorities should commit to achieving no less than 45% representation for any gender on combined authority boards, while deputy chairs should be created, if the post does not already exist, to ensure the top two positions are filled by a man and woman.
Marianne Overton, vice chair of the Local Government Association, said the organisation's Be A Councillor campaign has a "large focus" on encouraging engagement from women and under-represented groups.
She said: "This report rightly highlights that progress in achieving gender balance in local government should be made at a faster pace. All parts of local government must be reflective of the communities they represent and be at the forefront of driving the level of change required.
"However, as the report also highlights, change will only come about through a mix of support programmes and direct action from political parties to encourage and sustain aspiring female councillors."