Around 120 people have been arrested outside Buckingham and Kensington Palaces in the last five years, Scotland Yard has revealed.
The Metropolitan Police refused to give a breakdown of what the arrests were for, saying it would "negatively affect security measures".
The figure was released in a Freedom of Information request by The Sun.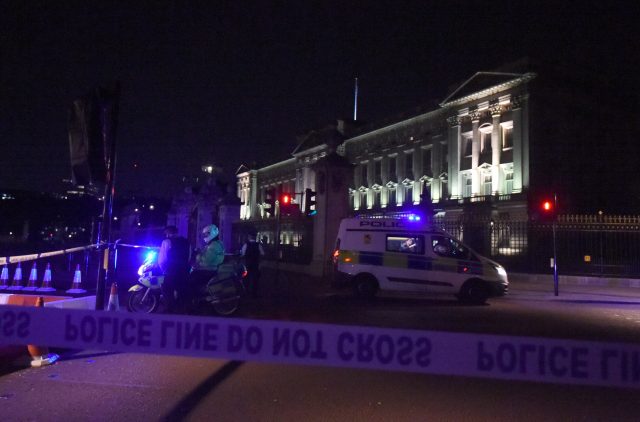 The Met added: "To provide a breakdown of arrest data would negatively affect the security measures in place and therefore prejudice law enforcement."
It comes after Mohiussunnath Chowdhury was arrested outside Buckingham Palace with a 4ft-long samurai sword.
The 26-year-old, from Luton, was detained after allegedly driving towards a marked police car in a blue Toyota Prius on Constitution Hill at around 8.30pm on August 25.
Police said he reached for the sword and yelled "Allahu Akbar" as he was tackled by officers and sprayed with CS gas.