Uber customers should direct their anger at the company, not Transport for London (TfL), after the ride-sharing app's licence to operate in the capital was not renewed, Sadiq Khan said.
The London mayor, who backed TfL's decision on Friday, said Uber had "let down their drivers and customers" by failing to act as a "fit and proper operator".
It came as half a million people signed a Change.org petition asking for the decision to be reversed, making it the fastest growing petition on the UK website this year.
"As Mayor of London I welcome innovative new companies that help Londoners by providing a better and more affordable service, but providing an innovative service is not an excuse for not following the rules.
"All companies in London must play by the rules and adhere to the high standards we expect, particularly when it comes to the safety of customers.
"I have every sympathy with Uber drivers and customers affected by this decision but their anger really should be directed at Uber.
"They have let down their drivers and customers by failing, in the view of TfL, to act as a fit and proper operator. I suspect it will take some time before this situation with Uber fully plays out.
"In the meantime, I will continue my work to help support innovative businesses in London and to create a vibrant and safe taxi and private hire market."
As things stand, Uber will not have a licence to operate in the capital after September 30.
Responding to the petition, Fred Jones, Uber's UK head of cities, told the BBC: "I think people realise that this decision by the mayor and Transport for London is actually because they have caved to pressure from a small number of individuals and groups that want to protect the status quo and reduce consumer choice and competition from London.
"We are a very large operator in London, we've been operating in London for five and half years and are regulated by TfL.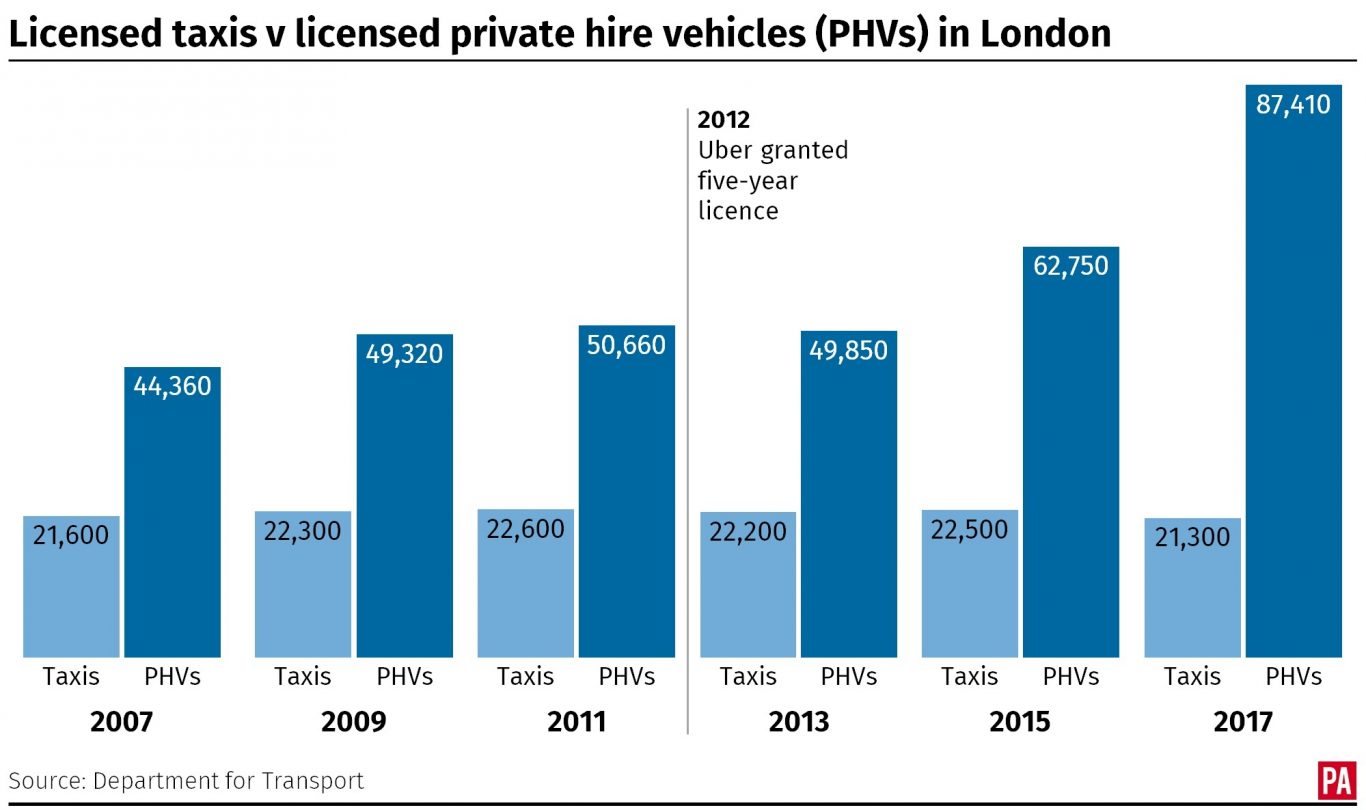 "Obviously during that period TfL have regularly audited us. They've carried out the largest audit in their history and we passed with flying colours.
"The last time they audited us to check we were playing by the rules, they found that there were zero errors in our processes.
"This was one of the strange things around the TfL notice yesterday, is they are the ones who do all of the checks and license the drivers.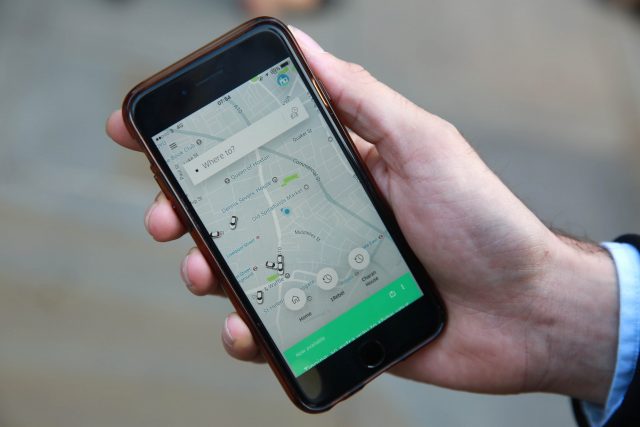 "They are the ones that decide whether an individual is fit and proper to transport members of the public around the capital.
"When a driver signs up to the app, we make sure they've got all the correct paperwork from Transport for London but we don't do background checks ourselves."
Kajal Odedra, UK director at Change.org said: "The speed with which this (petition) grew shows how powerful online campaigning can be.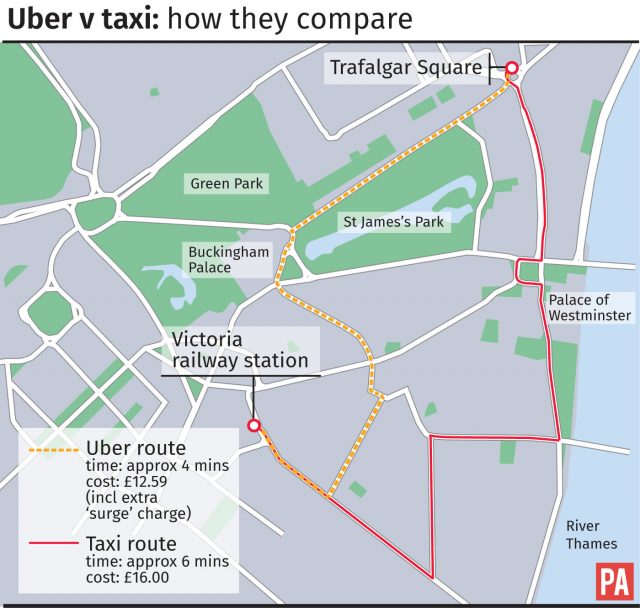 "In just 24 hours we've seen hundreds of thousands of people start and sign petitions on either side of the Uber/TfL debate.
"Sites like Change.org show how quickly the voices of ordinary citizens can become part of a debate between corporations and Government departments, a debate that previously would be held behind closed doors."
Unlike e-petitions on the Government website, there is no stipulation that petitions reaching at least 100,000 signatures on Change.org must be debated in the House of Commons.
Labour leader Jeremy Corbyn backed the action taken by TfL, saying the body had looked at the firm and "expressed very serious concerns".
Ahead of his party's conference in Brighton, he said: "TfL are there to protect all of us and I think they are doing the right thing.
"Obviously people need to be able to travel, obviously they want to be able to access cabs. Those cabs must be safe, must be regulated and must be available for all."