A Briton at the outdoor music festival in Las Vegas when a gunman opened fire from a nearby hotel has described how lucky she feels to have escaped the attack.
Hannah Sheath said she was watching the main stage at the Route 91 Harvest Festival when she heard the first of the bullets but thought they were firecrackers.
At least 59 people were killed and 527 injured in the deadliest mass shooting in modern US history.
"We were watching at the main stage, and we heard a round go off, which we thought it was firecrackers, but we were really confused because we couldn't see any of the smoke, and then it sort of stopped, and then another one happened, and that's when we saw police or security running towards where the bullets were hitting the floor, so we started running, and we just legged it it out of there. But at that point … people were still confused and didn't know what was happening."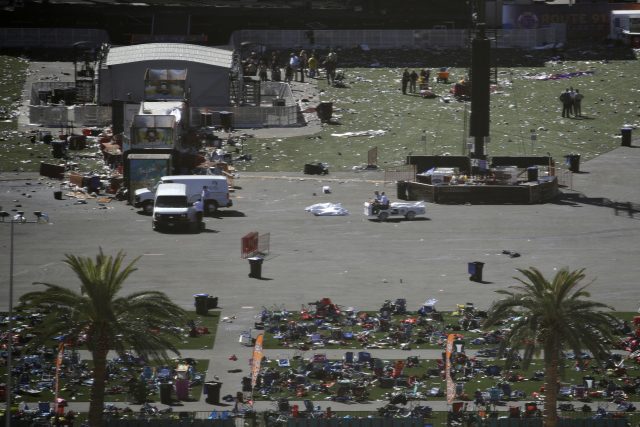 Country music star Jason Aldean was performing in front of a crowd of more than 22,000 when the shooting occurred from inside the 44-floor hotel across the street.
Police and Swat teams were soon on the scene and stormed gunman Stephen Paddock's room on the 32nd floor of the Mandalay Bay Hotel and Casino on Las Vegas Strip. The 64-year-old, from Mesquite, Nevada, was found dead with as many as 23 firearms, police said.
Ms Sheath added: "I mean we just feel really lucky that we feel like we're really lucky that we were in a good place that we could get out so quickly, just really lucky we could choose a good escape route, and made it out OK."