Household spending fell by 0.3% annually in September, marking the fourth decline in the past five months as consumers continue to show signs of "belt tightening" amid financial uncertainty.
The decline in September followed a 0.2% increase the previous month, Visa's UK Consumer Spending Index found.
Internet spending is continuing to increase, while face-to-face spending on the high street falls.
Online spending increased by 2.8% annually in September, while face-to-face spending fell by 3.2% year-on-year.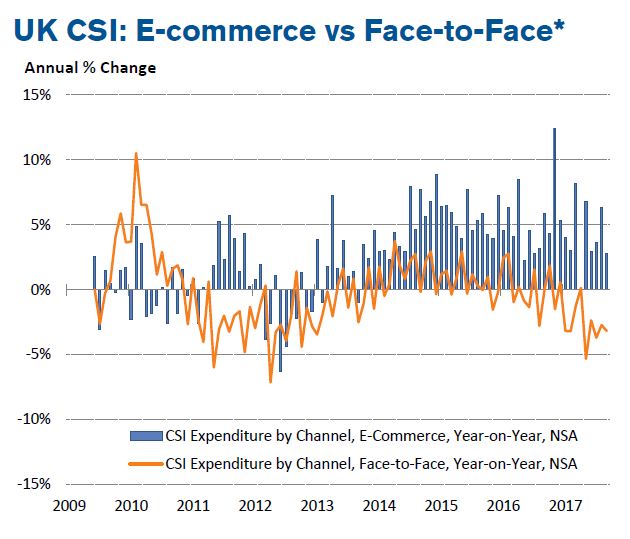 "September saw another decline in overall expenditure, continuing the recent trend of belt tightening, as the landscape of financial uncertainty takes its toll."
Looking at different types of spending, transport and communication saw an annual decline of 6.4%, while spending on household goods declined by 2.6% and spending on clothing and footwear fell by 1%.
Recreation and culture recorded its first spending fall in three months, with a 1.3% annual fall.
"Despite this, there is a bright spot in this month's data as hotels and restaurants saw an increase in spending of 3.5%.
"Speculation that the weak pound could have a positive impact on the hospitality sector seems to have come to fruition."
Visa's index, compiled with Markit, uses spending on Visa cards as a base and adjusts the figures to reflect all spending, not just that on cards.