Theo Paphitis has launched an astonishing attack on the Government, branding Theresa May's administration as "incompetent" and accusing it of posing a threat to the high street.
The entrepreneur behind Ryman, Robert Dyas and Boux Avenue told the Press Association that retailers are "getting it right in the neck" as the sector struggles with labour costs, the apprenticeship levy, soaring business rates and the collapse in sterling following the Brexit vote.
The former Dragons' Den star also described the near-daily shambolic happenings at Westminster as nothing short of a "farce".
He said: "It's a Whitehall farce, it's like The Thick Of It and Yes Minister all rolled into one, except that it's not funny any more. It's extremely sad for the businesses that have people to pay.
"It's depressing, all this self-inflicted doom and gloom. This will go down as the 'Government of depression'."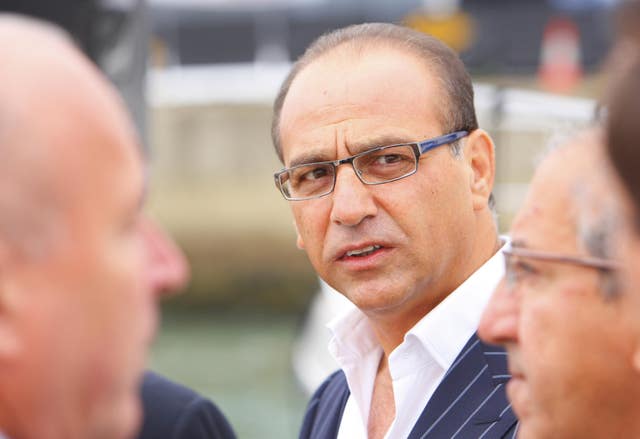 Mr Paphitis also hit out at the way the Government taxes high street retailers compared to their online peers.
He said: "Thirty per cent of all sales are online now, the Government can't keep taxing the same people.
"Online is not contributing in the same way as the high street, in terms of business rates and to the local community."
As well as reeling from the widely criticised hike in business rates ushered in last year, sterling's collapse since the Brexit vote has seen costs and shop prices rocket.
The result has been diminishing consumer spending power and falling household confidence, hitting retailers hard.
It follows a torrid 2017 for the high street, which saw Feather & Black, Multiyork and Store Twenty One collapse, while Toys R Us came close to the brink.
Tory policy is "lagging well behind the development of the retail sector globally", Mr Paphitis added, which is creating uncertainty and risk for retailers and the economy.
He said: "With very little interest shown by Government in this key economic pillar, it really does feel like retail as we know it is creeping closer and closer towards the precipice.
"We continue to watch this space carefully but are not confident of improvements and see it as the biggest risk to our high street and physical shops."
Asked why the Government has not shown any impetus in helping rejuvenate the high street, Mr Paphitis added: "Sometimes you have to look at the obvious: incompetence. Someone has to call it like it is."
Mr Paphitis added the high street should "no question" expect more administrations this year.
In better news for the businessman, two of his outlets celebrated a rise in like-for-like sales in the six weeks to December 24.
Ryman saw growth of 4.8% and Robert Dyas 2%, although Boux Avenue booked a 2.8% decline.
The Department for Communities and Local Government had not responded to a request for comment at the time of writing.