A Britain First supporter who gave a Nazi salute, shouted "white power" and drove at a curry house owner during a drunken rampage has been jailed for 33 weeks.
White van driver Marek Zakrocki, 48, told a police officer he was going to "kill a Muslim" before launching his attack outside Spicy Night in Alexandra Parade, Harrow, north-west London, on the anniversary of the Brexit vote.
Zakrocki, who was originally charged with attempted murder, pleaded guilty to dangerous driving and battering his wife.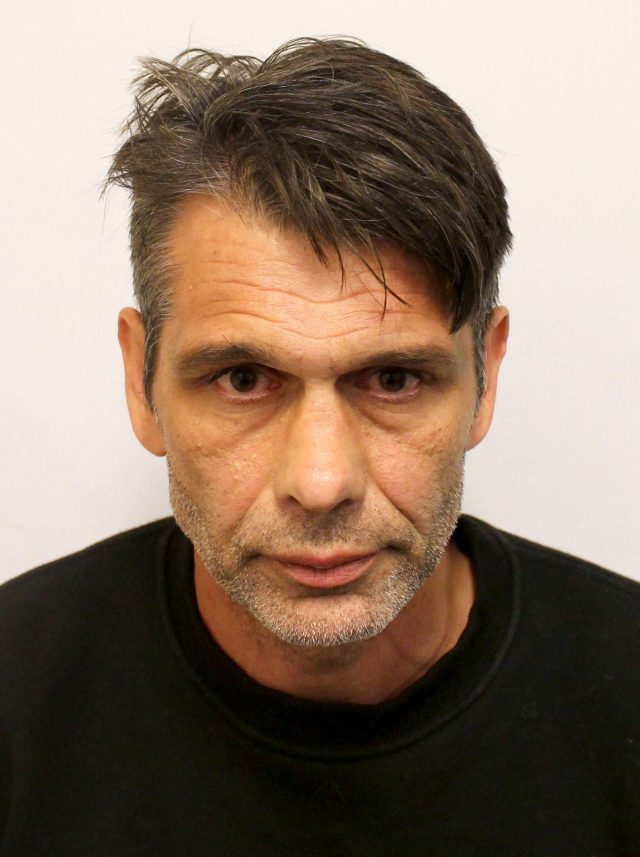 He also admitted drink-driving as he appeared via video link from Wormwood Scrubs for sentencing at the Old Bailey.
Judge Anthony Leonard QC said: "You committed these offences at a time of heightened tension because of the attack on a Muslim outside a Mosque in London."
The judge said there was evidence of "abhorrent" racist views but his crime was due to the effect of alcohol.
He added: "In your drunken state what you said and the way you behaved would have been both offensive and put persons in fear."
He sentenced him to 33 weeks in jail and disqualified him from driving for three years.
The defendant is likely to walk free from Wormwood Scrubs later having served his time on remand.
Opening with the facts of the case last month, prosecutor Denis Barry said: "Mr Zakrocki had plainly, during the course of that afternoon, had far too much to drink.
"During the course of that evening he assaulted his wife, drove off in his work vehicle, insulted a series of passers-by and then drove his vehicle at the owner of a curry house, breaking the window of the restaurant.
"It's plain that his conduct is very likely to have been motivated by his views about our diverse society."
Earlier on June 23 last year, Zakrocki had got drunk on wine, grabbed his wife Ewa Zakrocka's arm and threatened to "kill people" and himself.
During a rampage around Harrow, he made a Nazi salute, pushed an unknown Asian man and chased him around a shopping centre and then shouted "white power, white power".
His family called police and during a telephone conversation with an officer, Zakrocki said: "I'm going to kill a Muslim. I'm doing it for Britain.
"This is how I'm going to help the country. You people cannot do anything."
The Polish-born window fitter ended up outside the Spicy Night restaurant, blocking the road with his van.
Following an altercation in the street, he started the engine and aimed the vehicle at restaurant owner Kamal Ahmed.
The court heard he used the van as a weapon against Mr Ahmed and twice mounted the pavement.
He was driving at 5mph and was effectively trying to pin Mr Ahmed against the restaurant window, which smashed.
Because of the increased state of alert at the time, armed officers arrested Zakrocki in a "hard stop".
Police found a Nazi coin in his pocket and a stash of Britain First flyers and newspapers at his home in Harrow.
In a police interview, he appeared to be "fixated" by Muslims and said he had made donations to Britain First.
Mr Barry said the defendant appeared to have a history of depressive illness and alcohol problems.
He told the court that Britain First, formed by members of the BNP, was anti-Muslim and held views that were regarded by most people as "very extreme indeed".
Charges of attempting to cause grievous bodily harm and having a knife in Northolt Road, Harrow, were ordered to lie on file.
In mitigation, Richard Furlong said his client wanted to stress he was "not racist and not a Nazi".
He added: "He's plainly somebody who has a lengthy history of alcohol abuse and it's something he is very much aware of."
The defendant's wife submitted a letter asking for a ban on the press reporting the case, but the judge declined the request.