A review into the response to the Manchester Arena bombing has found there were "critical" issues with communications between emergency services.
A progress report into the review, carried out by an independent panel led by Lord Bob Kerslake and appointed by Mayor of Greater Manchester Andy Burnham, was published on Friday.
Speaking at a press conference, Lord Kerslake said: "There were issues about communications which were critical, both between the different services and between the services and the public."
He added: "Certainly things didn't go in the way people would have wanted to, that's clear, alongside things that went well."
But, he said the preparations for an attack in Manchester had been significant and there was a "powerful civic response" to the attack, in which suicide bomber Salman Abedi left 22 dead and hundreds injured when he detonated his device at the end of an Ariana Grande concert on May 22 last year.
Lord Kerslake said the panel had a "better understanding" of why there was a delay in the fire service entering the building on the night, but said he would not comment further until the full report was published in March.
The panel has spoken to the bereaved and injured, emergency services, NHS, local councils and around 170 people, including young people at the concert on the night of the attack.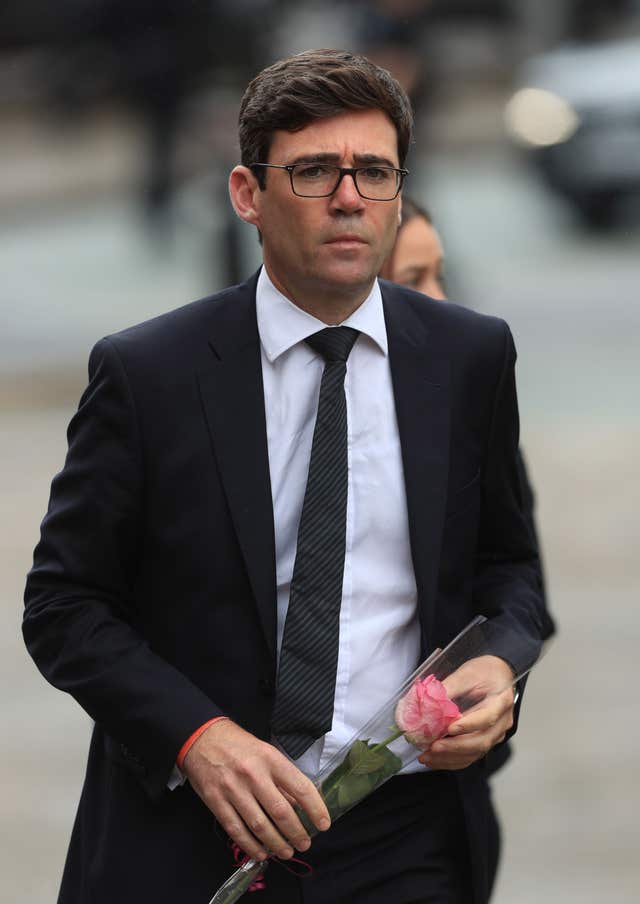 The charter asks organisations to commit to learning lessons from Hillsborough to ensure the perspective of bereaved families is not lost in any future public tragedies.
Mr Burnham said he did not believe any of the public bodies involved were holding information back but said: "It's about getting off on the right foot."
He added: "I think Bishop James Jones's report was incredibly powerful on this point, that what happened 30 or so years ago there are echoes of it still today. We have seen that possibility with Grenfell.
Mr Burnham said the review had found much of the media reporting of the attack was responsible but there were "instances of behaviour that was not acceptable" in terms of contact with bereaved families and images which were distributed.
He said: "I would ask colleagues in the media to take on board honest feedback in the same way we are asking public bodies to."
Greater Manchester Police Chief Constable Ian Hopkins welcomed the progress report and said the force supported the inquiry.
He said: "Supporting victims was at the heart of GMP's response from the moment the appalling terrorist attack took place on May 22.  We welcome the principles of the charter outlined in the progress report."
Anyone affected by the Manchester Arena attack can visit a dedicated website for advice, information and support www.manchesterattacksupport.org.uk