The number of overseas workers in Northern Ireland has fallen significantly because of Brexit, a Chamber of Commerce survey suggests.
Some 14% of businesses said the level of employment of foreign staff decreased during the latter part of last year due to the vote. That compared with 5% at this time the previous year.
More workers moved elsewhere in the EU because of uncertainty over the separation, changes in the exchange rate and improved prospects in the bloc, economists said.
A member of the chamber said: "Northern Ireland appears to be particularly and increasingly unstable politically and economically."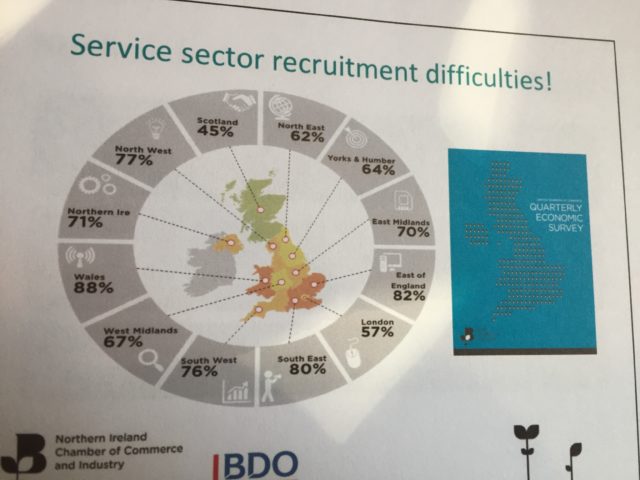 It said 71% of service firms had experienced recruitment difficulties.
However, the economy has shown positive signs of growth in manufacturing and the service sectors, with strong export order books for manufacturers, the chamber said.
Another member said: "The unknown aspects of Brexit (are) hampering investment and confidence.
"The whole exercise is damaging to the economy in so many ways.
"As an importer, currency devaluation has increased costs and thus reduced profits as we cannot keep raising prices.
"The unknowns for future importing, possible tariffs, speed of shipping etc don't bear thinking about."
Poultry producer Moy Park and electric power manufacturer Caterpillar are among large firms who have raised Brexit as an issue, a Brexit briefing by the chamber was told.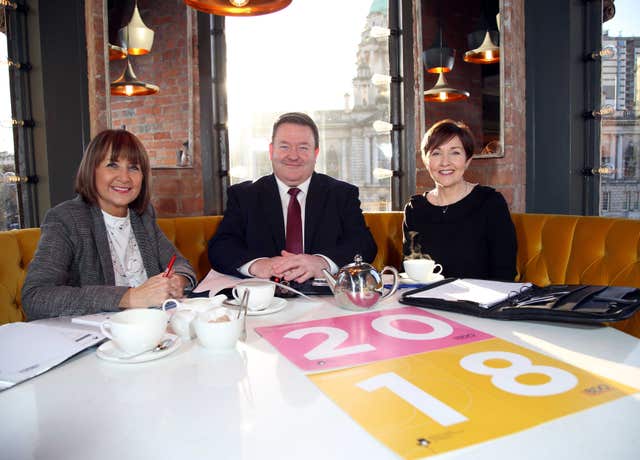 At Queen's University in Belfast, where a fifth of staff are foreign, only a sole member has left because of Brexit, chamber chief executive Ann McGregor said.
Another member of the chamber said: "We are braced for a downturn due to investors now considering pulling out of Northern Ireland and looking to the Republic of Ireland instead."
The survey suggested 55% of members felt the exchange rate was more of a concern than three months ago.
This figure was just a fifth two years ago, before sterling lost value against the euro in response to the vote.
A "small core" of businesses have felt an impact from the vote, with a fifth believing turnover has fallen due to the result.
Almost half experienced an increase in costs, particularly rising raw material costs for manufacturers, the study showed.
Almost a third have scaled back or put on hold investment plans due to Brexit, while a tenth have expanded growth plans.