David Davis faced claims the UK would be a "vassal state" during the Brexit transition period as he clashed with prominent Tory Eurosceptic Jacob Rees-Mogg.
The Brexit Secretary confirmed that the UK would be "happy to accept" European Court of Justice (ECJ) oversight and replicate some EU rules during a transition period which could last as long as 27 months after the UK leaves the EU in March 2019.
However, Mr Davis insisted that after 2021 the UK will be "free of all these fetters" as he was questioned by MPs.
Mr Rees-Mogg, chairman of the influential Tory European Research Group, challenged Mr Davis at the Commons Exiting the EU Committee.
The Brexit Secretary rejected the suggestion from Mr Rees-Mogg that Britain would be a "vassal state" by continuing to pay into the EU budget and remaining subject to the jurisdiction of the ECJ.
"If that were going to be the case in perpetuity, my answer would probably be 'yes', but the answer for a short time, 'no'," Mr Davis said.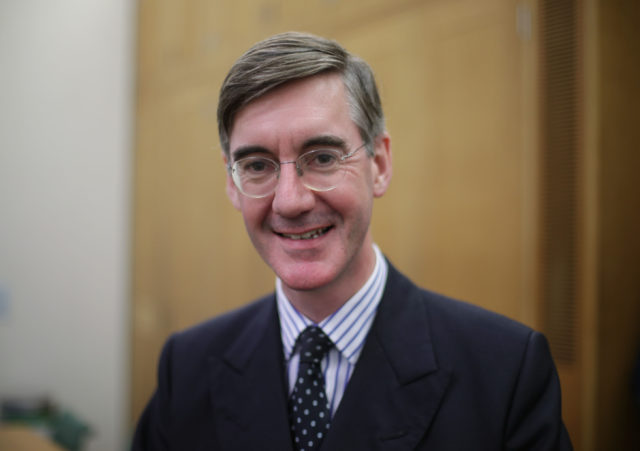 "Transition is different because transition means we are de facto inside the European Union for that period and we are only actually out at the end of the transition," he said.
"That is a big shift in Government policy and a big move away from the vote in June 2016."
Mr Davis told him: "We are going to see an implementation period as described pretty much in the Prime Minister's Florence speech.
"We will do so in a way which will leave us in 2021 free of all these fetters. No vassal state us."
The Brexit Secretary said substantive negotiations on Britain's future relationship with the European Union should be concluded by the time it leaves the bloc in March 2019.
"It would be unwise to get sucked into a negotiation during the transition period itself which is substantive, major," he said.
"Why? Because the balance of power in the negotiation alters. The aim then on the part of the commission would be to spin out the negotiation."
The EU's chief negotiator Michel Barnier has indicated there will simply be a "political declaration" on the framework of the future relationship in October.
The Brexit Secretary said he was relaxed about the transition period and indicated it could last as long as 27 months after Brexit – even though Brussels wants it to expire in December 2020.
He said, however, he expected a clash over whether the UK will be able to seek its own trade deals during the transition period because "there are people within the union who want to restrict any advantage for us".
"Firstly, we will not be members of the union, we will be replicating to a very large extent the operations of the single market and customs union in order to make sure there is a single change, from the point of view of businesses in particular," he said.
"We will not be subject to the duty of sincere co-operation, which is what stops us arriving at trade deals now, negotiating and signing trade deals now, so that freedom will exist."
He added: "There may be an argument over the issue of doing outside negotiations, there may well be an argument over that."