Theresa May has hit back at claims that she is heading for a "Brexit in name only", declaring she recognises that voters wanted to see change in the UK's relations with Europe when they backed Leave in the 2016 referendum.
The Prime Minister repeated her promise to deliver on Brexit, pointedly noting that the 17.4 million Britons who handed victory to Leave "did not vote for nothing to change when we come out of the EU".
And asked whether she believes in Brexit "hand on heart", she replied: "Yes."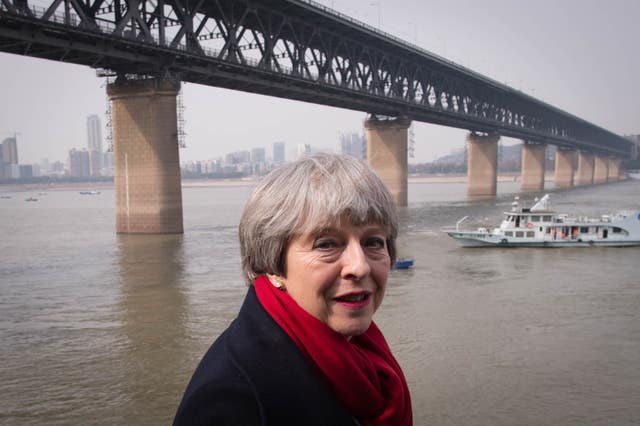 "People are saying 'Oh we're secretly negotiating for three years'. No. We're not," she said.
And she promised to fight Brussels proposals which would give EU nationals full citizens' rights if they come to the UK as late as the end of 2020.
Her comments will be seen as an effort to allay concerns among Tory MPs over Chancellor Philip Hammond's suggestion that Britain's relationship with the remaining EU will change only "very modestly" after Brexit.
Cabinet members including Boris Johnson have warned that the UK will lose the main advantages of Brexit if it remains bound by the trade rules of the single market and customs union.
And Ukip's Nigel Farage coined the phrase Brino – Brexit in name only – as he accused the Government of preparing to water down withdrawal
Mrs May rejected the suggestion that she believes voters can be offered a form of Brexit which effectively leaves the UK-EU relationship unaltered.
"They want us to do that. But in doing that, they did not they did not vote for nothing to change when we come out of the EU."
Mrs May made clear she will fight the proposal on citizens' rights which emerged in negotiating guidelines agreed by the EU27 earlier this week.
It contradicts last month's agreement that rights would be assured only to those settling in the UK before Brexit day in 2019.
"When we agreed the citizens' rights deal in December, we did so on the basis that people who had come to the UK when we were a member of the EU had … made a life choice and set up certain expectations and it was right that we have made an agreement that ensured they could continue their life in the way they had wanted to," said the PM.
"Now, for those who come after March 2019, that will be different because they will be coming to a UK that they know will be outside the EU.
"This is a matter for negotiation for the immediate period but I'm clear there's a difference between those people who came prior to us leaving and those who will come when they know the UK is no longer a member of the EU."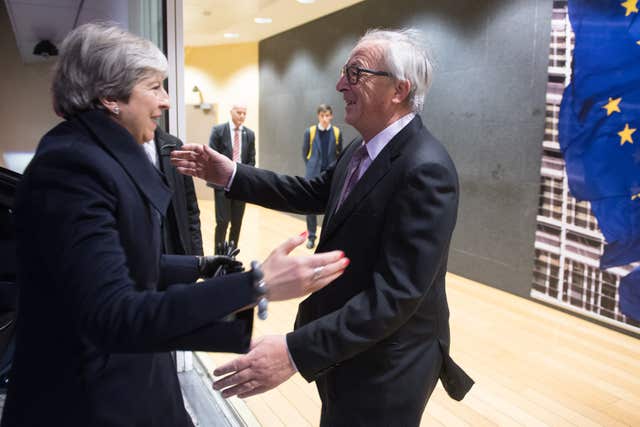 But she declined to say whether she would use the address as an opportunity to spell out her vision for the "end-state" she wants for Britain after Brexit.
"As and when we have more to say and to clarify, then I will do so, as I have," she told reporters.