Work is under way to remove a 500kg German Second World War bomb which has led to the cancellation of more than 100 flights and caused homes to be evacuated.
Metropolitan Police and Royal Navy experts will try to float the 1.5 metre unexploded shell from its resting place in King George V Dock, east London.
And a council is going door-to-door trying to persuade local residents to evacuate their homes until the bomb is moved, but is facing some resistance.
The discovery of the bomb caused the suspension of flights out of the nearby London City Airport, with more than 100 departures cancelled on Monday.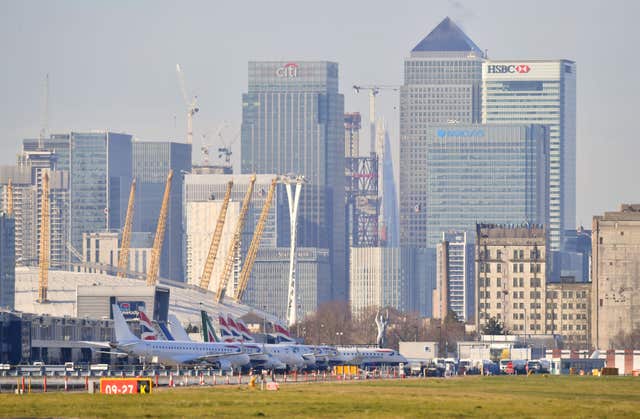 The north London football club advised any fans flying to Milan to "contact their airline as soon as possible", ahead of the club's match in Turin on Tuesday.
In a statement, Scotland Yard said: "The device has been examined by Met Police and Royal Navy dive teams and is confirmed as being a 500kg tapered-end shell, measuring approximately 1.5m.
"It is lying in a bed of dense silt and the first stage of the removal operation is to free the shell from the silt so that it can be floated for removal."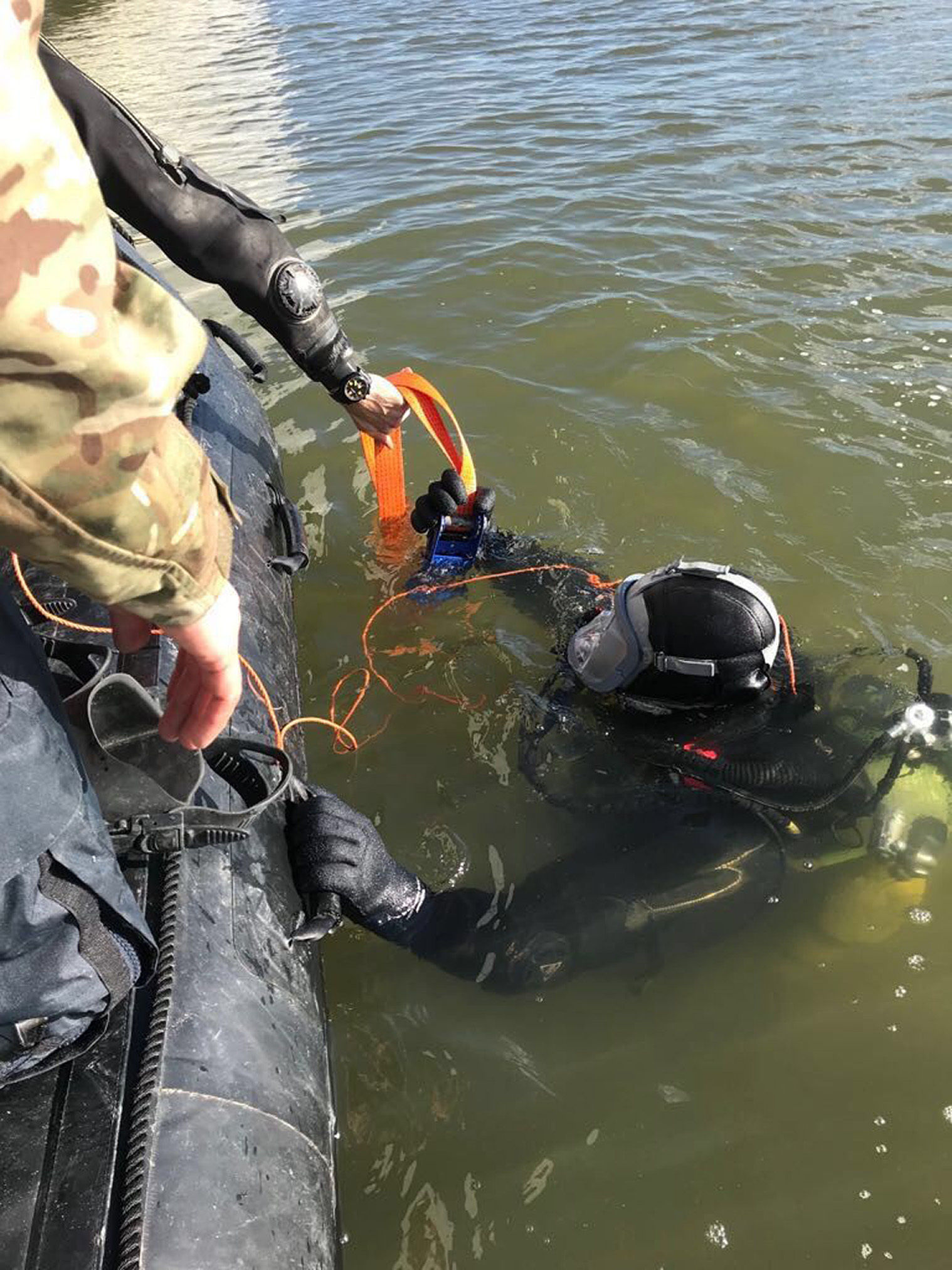 Some residents refused to leave their homes when officials knocked on their doors in the early hours of Monday, but the council said it will continue its evacuation attempts throughout the day.
Newham Council said it was likely that all residents in the 214-metre exclusion zone will need to be evacuated before removal work starts.
Once work has begun, the exclusion zone could then be extended, meaning more properties would need to be evacuated.
A council spokesman said: "Officers are assisting with a controlled evacuation of people in this exclusion area, a rest centre has been opened where bedding and refreshments are available for families who have been unable to stay with family or friends."
The German Luftwaffe dropped around 25,000 tonnes of bombs on east London's Royal Docks during the Blitz, according to the Royal Docks Management Authority.
Spurs fan David, 52, was booked to fly to Milan on Monday before taking a connecting train to Turin ahead of the Champions League away match.
However, he discovered on Monday morning that his flight was cancelled.
British Airways has now booked him onto a new flight on Tuesday, he said, but he is disappointed he has lost a hotel night in Turin.
"I woke up this morning to discover that the airport's shut and all the flights are cancelled," said David, who has travelled abroad to see Spurs play several times before.
"There's no sense of 'you're out of pocket for a night in a hotel'."