Uber has announced a series of new safety measures in the UK, including more proactively working with police when incidents are reported and introducing a 24-hour customer support phone line.
The car hailing service is currently appealing a decision by Transport for London (TfL) to not issue the firm a new license to operate in the city after concluding the service was not a "fit and proper operator".
Uber's changes also include plans to give customers, known as riders, more access to driver information – including the licensing authority and private hire number of their driver.
The firm's UK general manager Tom Elvidge said: "With millions of trips across the UK booked through our app each week, the safety of riders and drivers using Uber is a top priority.
"Over the last few years we've led the way with pioneering technology which enhances safety like GPS tracking of every trip and our two-way rating system.
"But we recognise we can use our technology to go even further in setting a higher standard for private hire and other transport options.
"After listening to feedback from drivers, riders, local regulators and the police we're introducing a number of new features and changes to enhance driver and passenger safety."
Under the new measures, Uber said it is changing its approach to reporting serious incidents to the police, adding that while it previously encouraged and supported individuals, it will now proactively make reports.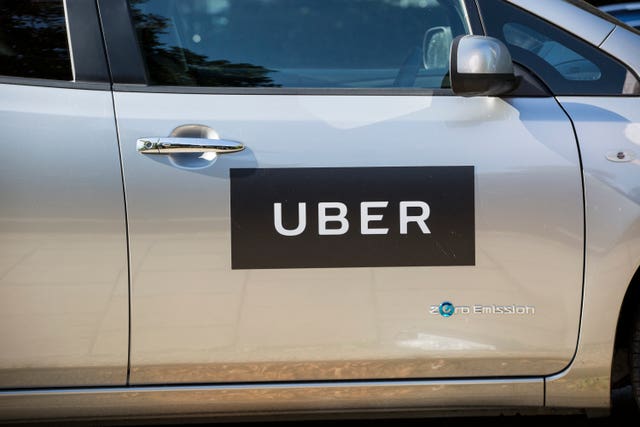 When denying Uber a new licence last year, TfL cited the company's approach to reporting serious crime as a key issue. Uber's appeal is due to heard in the spring.
Uber said it is also conducting a review of all previous serious complaints to ensure there were no outstanding issues.
The company said the policy is already live in London, and it plans to roll it out across the UK after discussions with other police forces.
The new safety measures announced also include a new 24-hour support line for both riders and drivers to handle any issues around a journey.
Uber said the new and increased driver license details provided to customers would begin next month and said it would enable users to more easily raise any issues with a driver's licensing authority as well as with Uber.
"We're determined to change the way we do business, so we'll carry on listening and plan to make other improvements over the coming months," Mr Elvidge said.
The US firm has been attempting to reshape its image under new chief executive Dara Khosrowshahi after the departure of former boss Travis Kalanick and a host of other executives last year, which followed a string of scandals including claims of sexual harassment within the company and a massive data breach.